Note from the editor: This is a reprint of an article originally from Spring 2011 Executive Summary Ezine, written by past NCA board member Alexander Brown (2005 - 2015). This article may be 10 years (!) old, but as the mother of a young child every word here still rings true in 2021: "My life revolves around my girls" is a mantra I adhere to. Each morning I wake up happy that I have another chance to enrich their lives while praying not to screw up like I did yesterday. I have to explain repeatedly why the golden arches are not a place where we go often, even if it is cheap and those fries are delicious. I also try to stop them from watching too much TV because my parents drilled into my head that it would rot the brain. Each day I worry about what they may see,
If you're a student of proposal writing, check out APMP-NCA's Graduate Pathway Program. There are valuable opportunities to expand your education, network with peers and gain insight from proposal mentors along the way. For more information on this program, please email ProfessionalDevelopmentCoChair@APMPNCA.org. Originally published February 2020 As a student of proposal writing rather than an active member of the field, it does feel presumptuous to be writing about the topic with a mere two semesters
Past eZine Issues, prior to June 2018, are available in the Body of Knowledge as PDFs.  Temporarily, the files are here.
APMP-NCA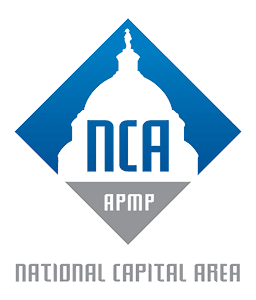 P.O. Box 711
Arlington, VA 22216-0711
www.apmpnca.org
A Publication of the Association of
Proposal Management Professionals
National Capital Area Chapter