Meet the leaders of the APMP-NCA Chapter
Why does APMP-NCA serve the proposal management and business development community so well? Because it's run by members from that very community.
2018 APMP-NCA Executive Board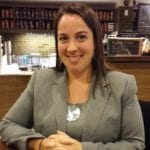 President, Rebecca Link
Rebecca Link, CF APMP, Sr. Proposal Manager, American Systems. Prior to joining the industry eight years ago, Rebecca completed her Master's degree in Public Administrations and has since fast-tracked her growth to become a Senior Proposal Manager with American Systems. She has served on the Board of Directors for the NCA Chapter for two years, playing an integral role in leading the chapter's events and functions. In 2017, she received the award for "Up and Coming Board Member" and was named one of APMP International's top 40 Under 40. A member of APMP for six years, Rebecca has her Foundation Level Certification and is currently completing the Practitioner Level Certification.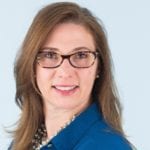 Vice President, Helene Courard
Hélène Courard, CF APMP Fellow, Director of the Global Proposal Center for Unisys Corporation, brings over 20 years' professional experience in the proposal industry. Hélène is the current Vice President of the APMP-NCA Chapter, having been engaged with APMP-NCA since 2007 – as a member of the Roundtable Committee in 2007-2009; an APMP-NCA Board member in 2009-2010 and 2010-2011; and a mentor in the NCA Mentor-Protégé program in 2015-2016. Hélène was honored to be named an APMP Fellow for the 2017 class during the most recent APMP International Conference in New Orleans. As Vice President of APMP-NCA, Hélène will continue to actively support and engage our membership by assisting and working with other members of the Board to deliver high quality, content-rich programs and services. Hélène will work diligently to support the President in executing his/her duties and represent the NCA chapter to APMP International, and further the overall APMP mission.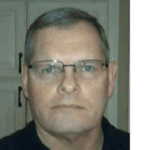 Treasurer, Eric Schwarz
Eric Schwarz, CF APMP, Senior Bid and Proposal Manager, Information Builders Federal, has more than 25 years' experience as an analyst, program manager, and business developer, with exposure to all aspects of proposal development and management. Eric holds BA and MBA degrees. Since 2004 he has been the Senior Bid & Proposal Manager for Information Builders' Federal Systems Group. Prior to his business development career, Eric was a U.S. Army infantry officer for over 13 years. He has been an active member of APMP since September 2007 and received Foundation-level certification in 2013. He has served on the APMP-NCA Board since April 2008 and as Treasurer and Executive Board Member since January 2009. Eric has also been Treasurer of a church-based charity organization for over 21 years.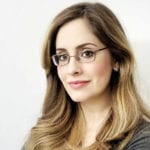 Secretary, Rachel Timmerman
Rachel S. Timmerman, CPP APMP, Shipley CPCM, Director, Strategic Capture, ManTech, is an active member of APMP-NCA. She is currently the 2017 APMP-NCA Professional Development Chair overseeing the mentor-protégé program, conference scholarship program, and the certification support program. She also served as the 2016 APMP-NCA Mentor-Protégé Subcommittee Chair and supported the 2015 Mentor-Protégé program. At ManTech she is a Director of Strategic Capture leading capture activities on high priority bids. In addition to helping others reach their goals over the past three years, Rachel recently obtained her Practitioner and Professional level certifications and has spoken at the last APMP-NCA conference and APMP Bid & Proposal Con. Rachel is committed to continuing her support of APMP-NCA and would like to take on a new position as the APMP-NCA Board Secretary.
Directors At Large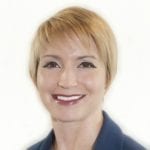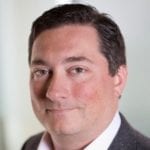 Annual Conference Co-Chairs, Nicole Tripodi & Kevin Switaj
Nicole Tripodi, CF APMP, Senior Associate with EMD Strategies, is committed to helping small business owners grow their businesses beyond their wildest dreams. She achieves this mission by providing direct support to find and win new business, coaching clients in the areas of business development, capture management, and proposals, incorporating best practices and proven methodologies into the work of herself and others, and contributing to the development of the staff that support business development functions. Nicole served as APMP-NCA Annual Event Co-Chair in 2017 and has participated in the APMP-NCA Mentor-Protégé program for two consecutive years as a protégé. She holds a Foundational Level APMP certification and created a study program in her workplace to support nine co-workers in achieving their Foundational Level APMP certifications. Because of her commitment, Nicole's employer demonstrated its commitment to best practices by sponsoring the APMP as a Diamond-level sponsor in 2017. As co-chair, Nicole intends to create an environment of organization, efficiency, and collaborative teamwork to prepare for 2018's APMP-NCA Annual Conference.
Kevin Switaj, CF APMP, Director of Proposal Development, Buchanan & Edwards is a Co-Chair of the 2017 APMP-NCA Mid-Atlantic Conference, and has presented multiple times at the APMP Bid and Proposal Conference and at multiple regional conferences. He has been a proposal professional for a decade, and now serves as Director of Proposal Development for Buchanan & Edwards, a mid-sized Government contractor headquartered in Arlington, VA. He previously has worked at multiple large and mid-sized Government contractors, implementing and refining proposal processes at each. He has won multiple awards for his writing in the field, and has degrees in history from Rutgers University, Villanova University, and Indiana University.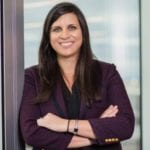 Corporate Partners Chair , Anne Pyne
Anne Pyne, Business Development Manager, Proposal Services at enexdi, has served as Corporate Partner Chair for the APMP-NCA chapter for the past two years. Anne has successfully managed and grown relationships with both new and existing corporate partners. Most recently, she has coordinated raising thousands of dollars in sponsorships for the Annual MAC Conference and implemented a new payment process for corporate partners. Anne is excited to grow the NCA chapter through corporate partners and make these relationships more beneficial for the chapter and the corporate partners.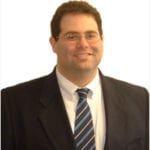 Logistics Chair, Neal Levene
Neal Levene, CP APMP, Director of Proposals, SENTEL Corporation has 25 years of sustained, progressive, and successful proposal development experience. He first caught the proposal bug shortly after graduating college when he was first asked to help out on resume preparation, and he never looked back. Now he is looking for a significant way to give back to the industry that has given him so much. Neal has been an active member of APMP since 2010, and he recently presented at the 2017 Bid & Proposal Conference in New Orleans. In addition to APMP's Practitioner Level Certification, Neal also holds a Project Management Professional (PMP) Certification from the Project Management Institution (PMI).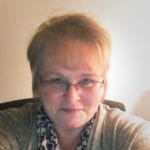 eZine Chair, Candy Jenkins
Candy Jenkins, PMP, CP APMP, is a multi-talented proposal professional with more than 20 years' leadership experience in personnel management, team development, and proposal management. She is currently a Senior Proposal Manager for DXC Technology's U.S. Public Sector Region. She is actively involved in the APMP-NCA Chapter, serving on last year's Board of Directors as Marketing and Publicity Chair and this year's eZine Chair. She has previously published articles for APMP-NCA's eZine as well as the APMP Journal.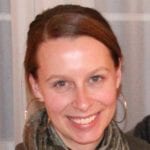 Marketing & Publicity Chair, Kelly Walter
Kelly Walter, is a Proposal Manager for Laughlin, Marinaccio & Owens, Inc., one of the largest independently owned advertising agencies in the mid-Atlantic. She has 14 years of professional experience, specializing in marketing, project management, and proposal management. While relatively new to proposal management, she has managed more than 100 federal and commercial RFPs and RFIs over the past three years. Known as an outstanding problem solver and someone who "gets it done", Kelly has been responsible some of the most high-value and complex business development activities for the agency. She has experience in capture activities, competitive research and technical writing in additional to bid management. A member of APMP and APMP NCA for two years, she looks forward to making an active contribution to the board and to the organization's marketing and publicity activities.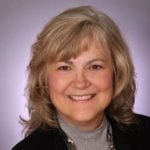 Membership Chairperson, Maryann Lesnick
Maryann Lesnick, CP APMP, PMP, MOS, CSM, is a Managing Director with Lohfeld Consulting Group. She has more than 30 years of business development, proposal management, project management, writing, editing, capture, and quality management experience. Maryann has served as APMP-NCA Membership Chair (2016-2017), Chapter President (2014-2015), Vice President (2012-2013), Logistics Chair (2011), and Boot Camp Chair (2010). She has been an active member since 2004, and also serves on the APMP Board of Directors, 2016-2017. She is a Practitioner Level APMP certification mentor, an ACT-IAC Fellow, certified Microsoft Office Specialist (MOS), Certified Scrum Master (CSM), and holds a BS in Mathematics and Master's Degree in Interdisciplinary Studies. Before working at Lohfeld Consulting, Maryann served a program / proposal manager with a number of IT services firms, including CA Technologies (formerly Base Technologies), INDUS Corporation, DynCorp, and a number of small businesses.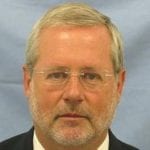 Professional Development Chair, Jay Carroll
Jay Carroll, CP, APMP, Senior Manager, Health and Civilian Solutions Division, General Dynamics Information Technology, is an active member of APMP NCA where he is the current Secretary on the Executive Committee. He has contributed as speaker to the NCA Speaker Series, the annual APMP International Bid & Proposal Conference and other industry events. Following a successful military career, Jay has nearly 20 years of experience in developing high performance teams and managing winning proposals. His experience includes active engagement in professional and career development of proposal service center staff, participation and leadership in corporate mentor/protégé programs as well as previous participation in the NCA mentor/protégé program. He has worked in large, mid-tier and small businesses as well as in other consulting assignments. Jay has earned a B.A. from Old Dominion University, Norfolk, VA and a M.A. in National Security Strategy from Naval War College, Newport R.I.


   Events Co-Chairs, Samantha Love & Currently Vacant
Samantha Love, CF APMP, Proposal Specialist at Acumen Solutions, has been involved in the industry for over three years. She has been an active member of APMP-NCA for two years and participates in events and networking. She is a graduate of the APMP-NCA Mentor Protégé Program and is eager to continue her involvement in APMP-NCA. She is APMP Foundation Level certified and is completing her BS in 2018. Her goals are to support the chapter in growth and she looks forward to offering enriching events to its members.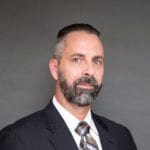 Technology Chairperson,​ James Farley
James Farley, CP APMP, is an experienced business, solutions, capture, and proposal professional with a demonstrated history of winning in Defense and Federal Civilian markets. He is skilled in data center, cloud transformation, customer requirements (RFP), C4ISR, capture and proposal management, and strategic solutions. James has been the Technology Chair for APMP-NCA since May 2017 and has been working on a plan to update the technology portfolio, enhancing capabilities for the Board of Directors and members. In addition to his APMP Practitioner certification, James is a certified Project Management Professional (PMP), and Certified Information Systems Security Professional (CISSP). James is a strong business executive with a Master of Business Administration (MBA) focused in Project Management and a Master of Science in Technology Management from University of Maryland University College.