Meet the leaders of the APMP-NCA Chapter
Why does APMP-NCA serve the proposal management and business development community so well?
Because it's run by members from that very community.
2022 – 2023 APMP-NCA Executive Board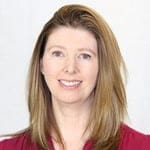 Ros has over 20 years of combined executive search and contingent staffing and operations management experience, advising Fortune 500 companies to provide tailored human capital solutions.
Ros currently serves as Director, Business Development for Cella, a consulting services and staffing solutions provider, where she assists government, state & local and commercial contracting firms in the functional areas of capture, pricing, proposals, production, creative, marketing and digital.
An active member of the Association of Proposal Management Professionals for many years, Ros volunteered with the NCA chapter in various capacities from 2010-2016. Ros served as NCA Secretary from 2020-2021, and currently serves as chapter President.
When not supporting proposal needs and NCA members, Ros is a budding oenophile, regular book group member, and occasionally serves as a minister to officiate her friends' weddings.
Neal Levene, CPP APMP, Director of Proposals, T-Rex Solutions, has over 30 years of sustained, progressive, and successful proposal development experience. He first caught the proposal bug shortly after graduating college when he was first asked to help out on resume preparation, and he never looked back. He has served since 2018 on the Board as Logistics and Technology Chair. He appreciates the opportunity to give back to the industry that has given him so much. Neal has been an active member of APMP since 2010, and he has presented at several Bid & Proposal Conference. In addition to APMP's Professional Level Certification, Neal also holds a Project Management Professional (PMP) Certification from the Project Management Institution (PMI).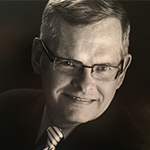 Eric Schwarz, CF APMP, has more than 27 years' experience as an analyst, program manager, and business developer, with exposure to all aspects of proposal development and management. Eric holds BA and MBA degrees. Since 2004 he has been the Senior Bid & Proposal Manager for Information Builders' Federal Systems Group. Prior to his business development career, Eric was a U.S. Army infantry officer for over 13 years. He has been an active member of APMP since September 2007 and received Foundation-level certification in 2013. He has served on the APMP-NCA Board since April 2008 and as Treasurer and Executive Board Member since January 2009. Eric has also been Treasurer of a church-based charity organization for over 23 years.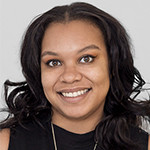 Morgan has nearly a decade of proposal management experience, particularly as it pertains to helping small and disadvantaged business graduate to a larger business status. She is experienced in proposal development across HR, IT (Defense and healthcare) and finance industries.
Morgan has supported the board for over two years – first as a volunteer to modernize the face of NCA (apmp-nca.org), then as the APMP-NCA Conference Chair presiding over NCA's first virtual MAC, and now as Secretary. As a proposal manager at a digital transformation firm, Morgan constantly promotes best practices for adopting change across people, processes, and technology.
Morgan holds a MS in Marketing Management, a BS in English, and is in pursuit of the APMP Foundation's level certification. In addition to her contributions to the proposal industry, she advocates for diversity, equity, and inclusion in all spaces.
Len Miller is the CEO of Hinz Consulting. Len has 26 years' experience in proposals as a Capture Manager, Proposal Center Manager, Senior Strategist, Senior Proposal Manager, Volume Lead, and Proposal Writer. Since 1990, he has helped win over $20B in proposals. He has supported 15 proposals worth more than one billion dollars each, as well as multiple projects worth over $100M.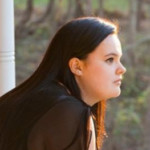 Alexandra didn't have much experience with APMP, but she had heard incredible things about the organization. She has been a proposal editor and assisted with proposal coordination for almost three years and looking to expand her horizons. She is incredibly interested in learning all she can from the experience of being a co-chair, and both her experience as a professional editor and past experience as a restaurant manager will significantly aid in all aspects of the upcoming APMP Conference.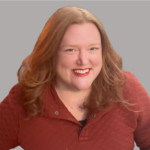 Erin Green has 15 years' experience in international government procurement, marketing, and management across several industries and countries including deep expertise in the US, UK, Singapore, and Japan. She was an inaugural winner of the APMP-NCA Scholarship for rising stars, served on the APMP-NCA chapter board in both the professional development and events committees, and won article of the year in 2017 for "Changing Scope of View". She also won the "40 Under 40" honor from APMP in 2019. She has served as a mentor twice in the APMP-NCA chapter Mentor-Protegee program, and was part of the inaugural class of Protegees. She is currently the Vice President of Global Proposals at Maximus.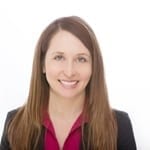 Currently Director, Quality and Performance Center of Excellence with Key Solutions, Inc. (KSI), Ashley has more than 15 years of proposal experience. Ashley has a master's degree in Business Administration as well as a master's degree in English concentrating in Professional Writing and Editing. She holds a practitioner level certification through APMP and was recognized as a member of the APMP 2018 class of 40 Under 40. Ashley is an active contributor to the KSI blog and led the effort to update and publish the KSI Advantage© Capture and Proposal Guide. Additionally, Ashley manages a professional blog, Proposal Reflections, which features articles aimed at fostering business development, capture, and proposal success.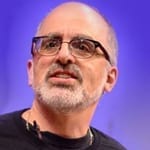 Jim Bender has over twenty years' experience in capture management for government contractors. His extraordinary strengths in federal marketing and communications helped start-ups grow to multimillion-dollar platforms. He has supported national marketing efforts for the Centers for Disease Control, National Institutes of Health and numerous non-profit organizations. He now works with small businesses sharpen their marketing strategies, improve their processes and raise more revenue with less drama. Jim is completing his second year as an APMP member. Jim is a certified APMP Capture Practitioner.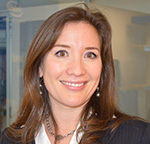 Jennifer Namvar is a proven Capture Director with 18 years of experience in all phases of the GovCon growth life cycle including: marketing, business development, capture, and proposal management for both new business and re-competes. She built her reputation in the GovCon industry by bidding and winning large, strategic opportunities with a focus on emerging and next generation technologies and solutions. She has held Capture positions at leading Federal Government Contractors where she successfully closed $2B in new and re-compete business. She holds a Federal CIO certification, an MS in Technology Management from George Mason University, and a BA in Journalism from the University of Maryland College Park. She cherishes her time with her family. She is a wife, mother of 2 young kiddos, lover of travel, reading, and fashion, and a fitness enthusiast.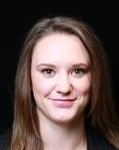 Heather Breeden, PMP, is a Senior Program Manager with Amazon Web Services. She has proposal experience across a wide range of Federal, State, and Commercial customers. She holds a B.A. from George Mason University and an Advanced Project Management Certificate from the Stanford Center for Professional Development. She also holds Project Management Professional (PMP) certificate from the Project Management Institute (PMI).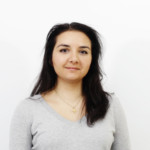 Yasaman Sadeghipour is a capture management and business development professional with more than 14 years of experience working in every aspect of federal capture and proposal management. Proven track record of improving business outcomes through implementation of new tools and techniques, mentorship and training of team members, and providing strategic inputs to executive leadership on bid and pursuit opportunities. Knowledgeable proposal manager and writer, with proposal and capture management experience including contract wins of $100M. Active member of the Association for Proposal Management Professionals (APMP), both as a speaker and member of the local chapter board of directors.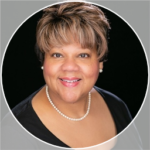 B. Lenore Hall is a proposal manager at Abt Associates with more than 14 years of experience in business development. She manages a portfolio of domestic proposals for a variety of federal agencies. Lenore facilitates team strategy development and leads the transition of bids from capture to the active proposal stage. She develops win theme strategies and workflow schedules to execute winning bids. She trains staff on the business development process and develops tools that result in greater efficiencies, proposal quality and compliance. Lenore has earned several Abt Associates Spot Recognition Awards for accomplishments beyond expected duties. Lenore has been a member of APMP NCA since 2014. As the Event Co-Chair, this is her first term on the board. Lenore earned the APMP Foundation certification. Additionally, she has earned certifications in Editorial Practices and Nonprofit Board Education. She is a member of the University Club of Washington, DC, and the Junior League of Washington.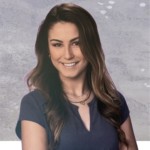 Sarah Miranda, CF – APMP and Lean 6-Sigma Green Belt, is an Analyst on the Proposal Operations team with Maximus, where she compiles, analyzes, and distributes information to ensure proposal submission compliance to the highest ethical standard.
Sarah recently celebrated her one-year anniversary of being an active member of APMP by passing the APMP Foundation's level certification. As a lover of community, she decided to volunteer her proficiencies to her local chapter. With more than 3 years of special events experience, she currently serves as one of two Event Chairs for APMP NCA where she plans to create innovative and engaging opportunities for members to network, share, and learn.
Sarah also is a Communications and Social Media Intern with the National Association of Secretaries of State where she assists in both marketing campaign creation and bi-annual conference planning activities. In her free time, Sarah is a fitness instructor, youth group leader, and advocate for the importance of mental health practices in all walks of life – both personal and professional.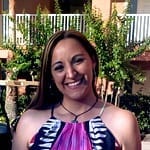 Jessica Rodriguez-Privett, CF APMP has been active with APMP's NCA chapter since 2017, volunteered at 2019's Mid-Atlantic Conference, and served on the NCA Board as Annual Conference co-chair and Marketing co-chair. Jessica was a Proposal Specialist with Delta Dental, Proposal Coordinator at Gryphon Technologies, and currently works as a Proposal Coordinator with Akima. In addition to Technology Chair, Jessica will continue running APMP-NCA's blog, Pens Down.