Meet the leaders of the APMP-NCA Chapter
Why does APMP-NCA serve the proposal management and business development community so well?
Because it's run by members from that very community.
2023 APMP-NCA Executive Board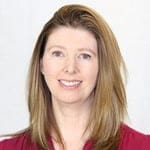 Ros has been an active member of APMP for many years, volunteering with the NCA chapter in various capacities and also served as NCA Secretary in the past. Ros currently serves as Director, Business Development for Cella, is a budding oenophile, regular book group member, and occasionally serves as a minister to officiate her friends' weddings.
Neal has been an active member of APMP since 2010 and has served on the Board since 2018, first as Logistics and Technology Chair until 2021. He has presented at several APMP events, including Bid & Proposal Conferences (BIDCON). In addition to APMP's Professional Level Certification, Neal also holds a Project Management Professional (PMP) Certification from the Project Management Institution (PMI). He appreciates the opportunity to give back to the industry that has given him so much.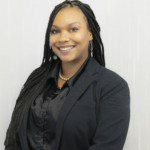 Morgan Anderson, APMP CF has been an APMP member since 2017, and served on the APMP-NCA Board of Directors since 2019. Morgan has supported APMP-NCA in a variety of roles– first by modernizing the website (apmp-nca.org), then as the Conference Chair presiding over NCA's first virtual conference, and now as Board Secretary. She has presented in several NCA chapter webinars, and works closely with APMP-NCA board to ensure that the chapter maximizes membership value. Morgan has nearly a decades' worth of experience in proposal development.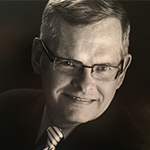 Eric has been an active member of APMP since 2007, serving on the NCA Board since 2008, and as Treasurer since 2009. Eric has nearly 30 years' experience as an analyst, program manager, and business developer with exposure to all aspects of proposal development and management. Eric has also been Treasurer of a church-based charity organization for over 23 years.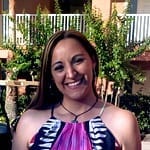 Jessica Rodriguez-Privett, CF APMP has been active with APMP's NCA chapter since 2017, volunteered at 2019's Mid-Atlantic Conference, and served on the NCA Board as Annual Conference co-chair and Marketing co-chair. Jessica was a Proposal Specialist with Delta Dental, Proposal Coordinator at Gryphon Technologies, and currently works as a Proposal Coordinator with Akima. In addition to Technology Chair, Jessica will continue running APMP-NCA's blog, Pens Down.
Len Miller is the CEO of Hinz Consulting. Len has 26 years' experience in proposals as a Capture Manager, Proposal Center Manager, Senior Strategist, Senior Proposal Manager, Volume Lead, and Proposal Writer. Since 1990, he has helped win over $20B in proposals. He has supported 15 proposals worth more than one billion dollars each, as well as multiple projects worth over $100M.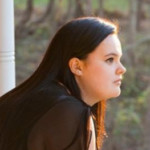 Alexandra didn't have much experience with APMP, but she had heard incredible things about the organization. She has been a proposal editor and assisted with proposal coordination for almost three years and looking to expand her horizons. She is incredibly interested in learning all she can from the experience of being a co-chair, and both her experience as a professional editor and past experience as a restaurant manager will significantly aid in all aspects of the upcoming APMP Conference.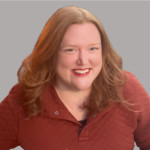 Erin Green has 15 years' experience in international government procurement, marketing, and management across several industries and countries including deep expertise in the US, UK, Singapore, and Japan. She was an inaugural winner of the APMP-NCA Scholarship for rising stars, served on the APMP-NCA chapter board in both the professional development and events committees, and won article of the year in 2017 for "Changing Scope of View". She also won the "40 Under 40" honor from APMP in 2019. She has served as a mentor twice in the APMP-NCA chapter Mentor-Protegee program, and was part of the inaugural class of Protegees. She is currently a Capture Manager at Amazon Web Services.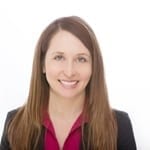 Currently Director, Quality and Performance Center of Excellence with Key Solutions, Inc. (KSI), Ashley has more than 15 years of proposal experience. Ashley has a master's degree in Business Administration as well as a master's degree in English concentrating in Professional Writing and Editing. She holds a practitioner level certification through APMP and was recognized as a member of the APMP 2018 class of 40 Under 40. Ashley is an active contributor to the KSI blog and led the effort to update and publish the KSI Advantage© Capture and Proposal Guide. Additionally, Ashley manages a professional blog, Proposal Reflections, which features articles aimed at fostering business development, capture, and proposal success.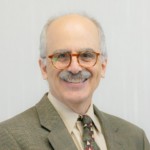 Jim has been an APMP member since 2019 and joined the Board just in time for COVID in 2020. He runs a consulting company that supports emerging and small federal contractors to win more business. He lives in Alexandria, VA with his wife of 31 years, son of 11 years and about 9000 bees.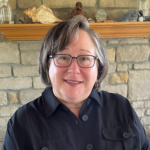 Cheryl Smith has been writing and managing GovCon IT proposals since 1998. Shipley Associates trained, she has established national proposal centers, advised on process and capture strategy, coached orals teams and led marketing, communications and knowledge management programs. Cheryl is a graduate of The George Washington University with degrees in Theatre, Communications and Literature. Today she is Xait's Senior Content Writer, directing and producing a wide range of lead-generating content and copy across a variety of sales and proposal collaboration platforms. When she's not sharing her passion for creative work, she loves writing, drawing, cooking and exploring the Virginia woodlands with her husband, their dog Chase and the fuzzy guests they host for Rover.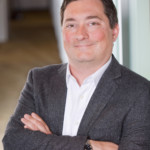 Kevin Switaj is the President and Chief Executive Officer of BZ Opportunity Management. An experienced proposal professional, he has led bids of diverse sizes and requirements for a wide range of Government clients. He is actively involved in the Association of Proposal Management Professionals (APMP), having served as a member of the APMP National Capital Area Board of Directors and a mentor in the chapter's mentor-protege program for multiple years. He is a well-recognized thought leader in the field who speaks regularly at regional and international conferences. Kevin has also won multiple awards for his writing on opportunity management and regularly blogs on the BZ Opportunity Management site. He is also involved in his community, volunteering for his community swim association and his son's Cub Scout pack.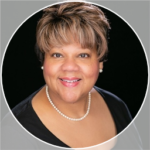 B. Lenore Hall is a proposal manager with more than 15 years of experience in project management, editing, and business development. Her proposal experience includes federal, state, and grants. During her career, Lenore earned an employee of the year award as well as several spot awards for her accomplishments beyond expected duties. Lenore has been a member of the APMP NCA chapter since 2014. She is currently serving her second year as APMP NCA's Event Co-Chair. She holds a foundation level certification through APMP. Additionally, she has earned certifications in Editorial Practices and Nonprofit Board Education. In her spare time, she enjoys being a member of the University Club of Washington, DC, and the Junior League of Washington.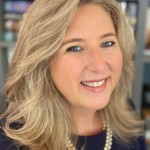 Angela Marsh, SHRM-SCP is the Senior Vice President of Culture and Organizational Development at Hinz Consulting. Angela is a strategically minded corporate development leader with 20 years of experience building, developing, and scaling high-performance workforces. With a specialty in leadership development and team building, she brings a unique set of skills to the Events Committee.