Meet the leaders of the APMP-NCA Chapter
Why does APMP-NCA serve the proposal management and business development community so well? Because it's run by members from that very community.
2018 APMP-NCA Executive Board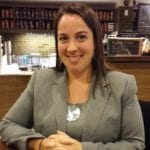 President, Rebecca Link
Rebecca Link, CF APMP, President, APMP-NCA. Prior to joining the industry ten years ago, Rebecca completed her Master's degree in Public Administration and has since fast-tracked her growth to become a Senior Proposal Manager with American Systems. She has served on the Board for the NCA Chapter for four years, playing an integral role in leading the chapter's functions. In 2017, she received the award for "Up and Coming Board Member" and was named one of APMP's Top 40 Under 40. A member of APMP for eight years, Rebecca has her Foundation Level Certification and is currently completing the Practitioner Level Certification.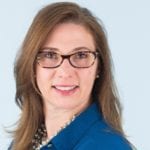 Vice President, Helene Courard
Hélène Courard, CF APMP Fellow, Director of the Global Proposal Center for Unisys Corporation, brings over 20 years' professional experience in the proposal industry. Hélène is the current Vice President of the APMP-NCA Chapter, having been engaged with APMP-NCA since 2007 – as a member of the Roundtable Committee in 2007-2009; an APMP-NCA Board member in 2009-2010 and 2010-2011; and a mentor in the NCA Mentor-Protégé program in 2015-2016. Hélène was honored to be named an APMP Fellow for the 2017 class during the most recent APMP International Conference in New Orleans. As Vice President of APMP-NCA, Hélène will continue to actively support and engage our membership by assisting and working with other members of the Board to deliver high quality, content-rich programs and services. Hélène will work diligently to support the President in executing his/her duties and represent the NCA chapter to APMP International, and further the overall APMP mission.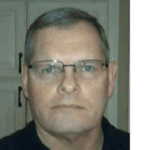 Treasurer, Eric Schwarz
Eric Schwarz, CF APMP, Senior Bid and Proposal Manager, Information Builders Federal, has more than 25 years' experience as an analyst, program manager, and business developer, with exposure to all aspects of proposal development and management. Eric holds BA and MBA degrees. Since 2004 he has been the Senior Bid & Proposal Manager for Information Builders' Federal Systems Group. Prior to his business development career, Eric was a U.S. Army infantry officer for over 13 years. He has been an active member of APMP since September 2007 and received Foundation-level certification in 2013. He has served on the APMP-NCA Board since April 2008 and as Treasurer and Executive Board Member since January 2009. Eric has also been Treasurer of a church-based charity organization for over 21 years.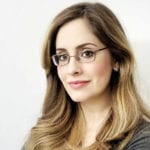 Secretary, Rachel Timmerman
Rachel S. Timmerman, CPP APMP, Shipley CPCM, Director, Strategic Capture, ManTech, is an active member of APMP-NCA. She is currently the 2017 APMP-NCA Professional Development Chair overseeing the mentor-protégé program, conference scholarship program, and the certification support program. She also served as the 2016 APMP-NCA Mentor-Protégé Subcommittee Chair and supported the 2015 Mentor-Protégé program. At ManTech she is a Director of Strategic Capture leading capture activities on high priority bids. In addition to helping others reach their goals over the past three years, Rachel recently obtained her Practitioner and Professional level certifications and has spoken at the last APMP-NCA conference and APMP Bid & Proposal Con. Rachel is committed to continuing her support of APMP-NCA and would like to take on a new position as the APMP-NCA Board Secretary.
Directors At Large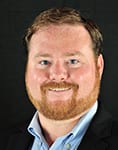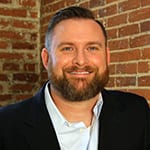 Annual Conference Co-Chairs, Steve Skeldon & Chris Richter
Steve Skeldon, CF APMP, is a proposal professional with 8+ years experience in the industry. A Senior Proposal Manager at Vectrus, Steve has managed and supported bids for a large variety of customers across civilian and defense sectors of Government. His engagement with the APMP is strong, providing logistical support for the 2018 NCA MAC, leading panels at the 2017 NCA MAC and 2018 SPAC conferences, and being named one of 2018's 40 under 40 at the International conference in San Diego, CA, and has been an active member and attendee of regional and international conferences since 2011.
Chris Richter is President of Richter & Company, a firm that specializes in competitive intelligence services and price to win for the bid and proposal market, and a sponsor and exhibitor at APMP NCA for the past 10 years. Chris has been integral in building Richter & Company since its inception. Chris has been a speaker at APMP NCA, APMP Nor'easters, APMP SPAC and the international conference on topics including Competitive Intelligence and Intelligent Pricing Panel Discussion (2018); Get a Clue! How to Win At Least 8-10% More Deals with Intelligence on Your Competition and Clients (2017); Stuff ($#!%) My Father Taught Me: Practical Price to Win (2016). He brings an entrepreneurial mindset with a proven ability to think outside the box and looks forward to continuing to share this perspective and insight in with the APMP-NCA community as Annual Conference Co-Chair.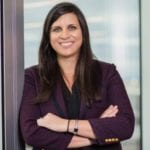 Corporate Partners Chair , Anne Pyne
Anne Pyne serves as the Business Development Manager, Proposal Services at enexdi since 2015. Anne has served as Corporate Partner Chair for the APMP-NCA chapter for the past three years and is excited to support in 2019. Anne has successfully managed and grown relationships with both new and existing corporate partners over the past few years. Most recently, she sold out all exhibitor and sponsorship opportunities for the 2018 Mid-Atlantic Conference. Anne is excited to grow the NCA chapter through corporate partnerships and enhance these relationships for both the chapter and the corporate partners.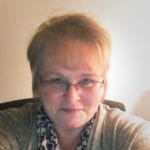 eZine Chair, Candy Jenkins
Candy Jenkins, PMP, CP APMP, is a multi-talented proposal professional with more than 20 years' leadership experience in personnel management, team development, and proposal management. She is currently a Senior Proposal Manager for Perspecta. She is actively involved in the APMP-NCA Chapter, serving for her second year as eZine Chair and holding other positions prior to that. She has previously published articles for APMP-NCA's eZine as well as the APMP Journal and Winning the Business.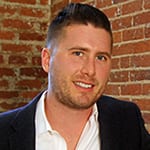 Marketing & Publicity Chair, Michael Higgs
Michael Higgs is Director of Business Development & Marketing with Richter & Company, a firm that specializes in competitive intelligence services for the bid and proposal market. Established in 2006, Richter & Company has been an APMP corporate member for 10+ years. Owner Randy Richter and other leadership have been active in APMP, attending various meetings and speaking from California to Washington D.C. to the Netherlands. Since joining the company, Michael has attended all the major meetings and conferences, which has allowed him to see the importance of APMP in the process of advancing professional goals and increasing the capabilities to win business. Michael is responsible for all the firm's marketing endeavors including; content, social media, and direct marketing within the defense and federal industry. Michael will bring these skills to support the activities of APMP-NCA as Marketing and Publicity chair, and would be honored to fill the position.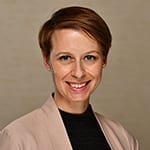 Membership Chairperson, Kelly Walter
Kelly Walter is a Senior Consultant and business development professional at Deloitte Consulting. She has more than 15 years of professional experience, specializing in marketing, project management, and proposal management and earned both her MBA and APMP CF certification. Known as an outstanding problem solver and someone who "gets it done", Kelly has been managed more than 100 federal and commercial RFPs and RFIs over the past several years. She has experience in capture activities, competitive research, and technical writing in additional to bid management. A member of APMP and APMP-NCA for three years, she's been actively involved, serving as the 2018 Marketing and Publicity Chair. She looks forward to furthering her contributions to the board and to the Chapter's membership activities in 2019.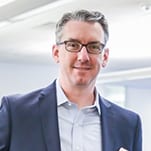 Professional Development Chair, Ethan Meurlin
Ethan Meurlin is a Vice President and leads all capture and proposal operations processes and activities for Octo. He has over 20 years of experience building Proposal Operations Centers from the ground up at small and mid-sized companies, and has driven process improvements within Proposal Operations Centers for large Federal contractors. Prior to joining Octo, Mr. Meurlin held leadership positions at companies such as Keane Federal Systems, Robbins-Gioia, and MetroStar Systems.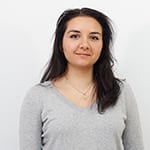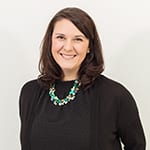 Events Co-Chairs, Yasaman Sadeghipour & Hillary Fredrick
Yasaman Sadeghipour is a seasoned proposal and business development professional with 10 years in the industry–writing and managing proposals for government, commercial and nonprofit clients. She is currently a Senior Proposal Manager at CHIEF, where she crafts technical and price volumes, conducts competitive intelligence and contributes to overall agency growth strategies. Yasaman has been an active member of APMP for nearly 4 years, participating at the 2017 Bid and Proposal Con as an Ignite speaker and at 2018 Bid and Proposal Con as a presenter. As event co-chair Yasaman hopes to give back to the NCA by creating opportunities for members to engage with the chapter and learn from each other.
Hillary Fredrick is a Director of Capture Management, responsible for planning, organizing, coordinating, facilitating proposal efforts for federal, non-profit, and commercial clients. With more than 10 years in capture and proposal management she is also active in the industry and within APMP. As the Event Chair for APMP-NCA, Hillary provides her experience in planning large corporate events, meetings, webinars and coordinating event logistics for networking and educational sessions. Hillary is a part of the 2018 APMP 40 Under 40 Class, she was also a Presenter and Panelist at APMP Bid and Proposal Con 2017 and 2018.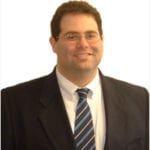 Technology Chairperson, Neal Levene
Neal Levene, CPP APMP, Director of Proposal Management, Siemens Government Technologies, has 28 years of sustained, progressive, and successful proposal development experience. He first caught the proposal bug shortly after graduating college when he was first asked to help out on resume preparation, and he never looked back. He served as the Logistics & Technology Chair on the Board last year. He appreciates the opportunity to give back to the industry that has given him so much. Neal has been an active member of APMP since 2010, and he recently presented at the 2017 and 2018 Bid & Proposal Conference. In addition to APMP's Professional Level Certification, Neal also holds a Project Management Professional (PMP) Certification from the Project Management Institution (PMI).