Meet the leaders of the APMP-NCA Chapter
Why does APMP-NCA serve the proposal management and business development community so well? Because it's run by members from that very community.
2020 – 2021 APMP-NCA Executive Board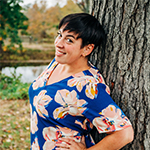 Rebecca Link, CP APMP, President, APMP-NCA. Prior to joining the industry ten years ago, Rebecca completed her Master's degree in Public Administration and has since fast-tracked her growth to become a Sr. Proposal Manager and Orals Coach at GDIT. She has served on the Board for the NCA Chapter for four years, most recently supporting as Chapter President, and she has played an integral role in leading the chapter's functions and improving member benefits and board processes. In 2017, she received the award for "Up and Coming Board Member" and was named one of APMP's Top 40 Under 40. A member of APMP for nine years, Rebecca has her Practitioner Level Certification.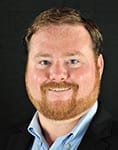 Steve Skeldon, CP APMP, is a Senior Proposal Manager with Steel Point Solutions, with 10+ years of proposal experience across the Federal services industry. He has managed and supported bids for a large variety of customers across civilian and defense sectors of Government, with heavy support of Navy and Army clients. He is heavily involved in APMP at the local and international levels, receiving the distinction of being named a 40 under 40 in 2018 at the APMP International Conference in San Diego, and served as the Conference Co-Chair for the APMP NCA MAC 2019 conference before being elected to the role of Vice President in 2019. He holds a B.A. from Roanoke College and an M.P.S from The George Washington University.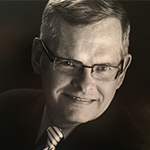 Eric Schwarz, CF APMP, has more than 27 years' experience as an analyst, program manager, and business developer, with exposure to all aspects of proposal development and management. Eric holds BA and MBA degrees. Since 2004 he has been the Senior Bid & Proposal Manager for Information Builders' Federal Systems Group. Prior to his business development career, Eric was a U.S. Army infantry officer for over 13 years. He has been an active member of APMP since September 2007 and received Foundation-level certification in 2013. He has served on the APMP-NCA Board since April 2008 and as Treasurer and Executive Board Member since January 2009. Eric has also been Treasurer of a church-based charity organization for over 23 years.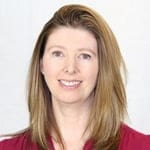 Ros Angus has nearly 20 years of combined executive search and contingent staffing and operations management experience, advising Fortune 500 companies and federal government and commercial contractors to provide tailored human capital solutions. She currently serves as Director, Business Development with Proposal Development Consultants, LLC, (PDC) a specialized staffing firm that supports government, state & local and commercial contractors in the functional areas of capture, pricing, proposals and production. She is an active APMP member and has served on APMP's National Capital Area chapter committee in various capacities since 2010-2016.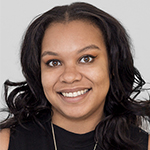 Morgan has nearly a decade of proposal management experience, particularly as it pertains to helping small and disadvantaged business graduate to a larger business status. She is experienced in proposal development across HR, IT (Defense and healthcare) and finance industries.
Morgan has supported the board for two years – first as a volunteer to modernize the face of NCA (apmp-nca.org) and presently as the APMP-NCA Conference Chair. As a proposal manager at a digital transformation firm, Morgan constantly promotes best practices for adopting change across people, processes, and technology.
Morgan holds a MS in Marketing Management, a BS in English, and is in pursuit of the APMP Foundation's level certification. In addition to her contributions to the proposal industry, she advocates for diversity, equity, and inclusion in all spaces.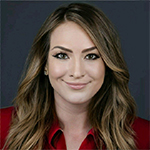 Kirstin Billard has been an active member of APMP-NCA since July of 2019, and an active participant in the APMP-NCA Mentor-Protégé Program since February of 2020. Kirstin is a Protégé to Mentor to Jennifer Collister of Fusion Technology, LLC. Kirstin achieved her APMP Foundation Level Certification in August of 2020. Kirstin's areas of expertise are Government Procurement, Business Development and Proposal Management. Kirstin joined the KLC Network Services, Inc. team in May of 2020 as the Proposal Coordinator, and acts as an internal technical recruiter. Kirstin supports the proposal team ensuring compliance and responsiveness, and also works with the proposal team to produce and publish timely, compliant, responsive, and high-quality winning responses to new and recurring opportunities. Kirstin is a George Mason University alumna with a degree in Interpersonal and Organizational Communication. Kirstin resides in Fairfax, VA and enjoys attending anime, gaming and comic conventions with friends in her spare time.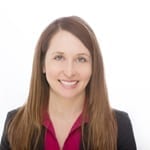 Ashley Kayes has over 13 years of proposal experience, including serving as a proposal specialist, proposal coordinator, proposal writer, and proposal manager. She has a Master's degree in English concentrating in Professional Writing and Editing and holds a practitioner level certification through APMP. Currently the Director, Quality and Performance Center of Excellence with Key Solutions, Inc. (KSI), she is an active contributor to the KSI blog and led the effort to update and publish the "KSI Advantage© Capture and Proposal Guide." Additionally, she manages a professional blog, "Proposal Reflections," which features articles aimed at fostering business development, capture, and proposal success. In addition to contributions within the proposal industry, she taught English at Northern Virginia Community College, helping students gain writing skills to assist them in their future endeavors as college students and as workplace professionals.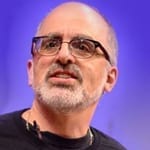 Jim Bender has over twenty years' experience in capture management for government contractors. His extraordinary strengths in federal marketing and communications helped start-ups grow to multimillion-dollar platforms. He has supported national marketing efforts for the Centers for Disease Control, National Institutes of Health and numerous non-profit organizations. He now works small businesses sharpen their marketing strategies, improve their processes and raise more revenue with less drama. Jim is completing his second year as an APMP member. Jim is a certified APMP Capture Practitioner.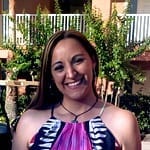 Jessica Rodriguez-Privett, CF APMP has been active with APMP's NCA chapter since 2017, volunteered at 2019's Mid-Atlantic Conference, then joined the NCA Board in 2020, initially as the Annual Conference Chair in 2020, up until COVID-19 effectively shut down the 2020 MAC. She then transitioned to Marketing Co-Chair and accepted the challenge of quickly learning new responsibilities, finding that she enjoyed and ultimately preferred this new role. Jessica currently works as a Proposal Coordinator with Gryphon Technologies and prior worked as a Proposal Specialist for Delta Dental of Virginia.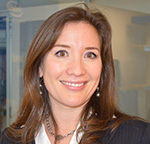 Jennifer Namvar is a proven Capture Director with 18 years of experience in all phases of the GovCon growth life cycle including: marketing, business development, capture, and proposal management for both new business and re-competes. She built her reputation in the GovCon industry by bidding and winning large, strategic opportunities with a focus on emerging and next generation technologies and solutions. She has held Capture positions at leading Federal Government Contractors where she successfully closed $2B in new and re-compete business. She holds a Federal CIO certification, an MS in Technology Management from George Mason University, and a BA in Journalism from the University of Maryland College Park. She cherishes her time with her family. She is a wife, mother of 2 young kiddos, lover of travel, reading, and fashion, and a fitness enthusiast.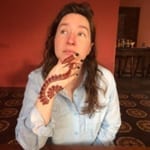 Sarah Kassell was a Protege in the 2018 NCA Mentor-Protege program, and while it was very helpful, Sarah knew the program had a lot of untapped potential. Thus, in 2019 Sarah joined the Professional Development Committee to re-imagine and revitalize the program. This year, Sarah focused on bringing technology and accessibility to the forefront of the program; utilizing an internal website, webinars, and rotating in-person gatherings to accommodate all participants. One of the most rewarding experiences was helping expand the network of our proteges, especially with regards to career advancement and new opportunities. For the 2020 program, Sarah would like to implement 2019 lessons learned, give participants more input over the curriculum, and drive higher attendance rates for in-person events. Although the Mentor-Protege program is a key responsibility for this role, Sarah would like to implement two new opportunities to engage all NCA members on their professional development goals.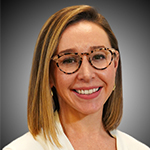 Mary Kate joined the NCA board in mid 2020 to continue development of the Graduate Pathway Program (GPP). She has kicked off for the fall semester and adjusted to COVID impacts on programming. The GPP reflects her passion for demonstrating the proposal field as a long-term career path for graduates. Her current role is managing the development and assignment of proposal professionals (coordinators, artists, managers) and managing proposals.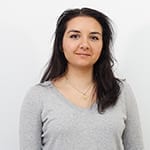 Yasaman Sadeghipour is a business development, capture and proposal professional with more than a decade of experience in the industry. Currently she serves as one of two Event chairs for APMP NCA where she has worked to create engaging opportunities for members to meet each other and share and learn best practices. In addition to her work with NCA, Yasaman has been an active member of APMP for more than 5 years, participating at the 2017 Bid and Proposal Con as an Ignite speaker and at 2018 and 2019 Bid and Proposal Con as a presenter.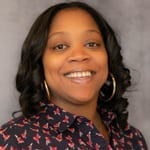 Alisha Winder is a seasoned proposal and business development professional with over 9 years in the industry–coordinating, writing and managing proposals for government, commercial legal and nonprofit clients. She is currently a Proposal Specialist at CNSI, where she crafts large State and Federal Health IT technical and price volumes, conducts competitive intelligence and contributes to overall company growth strategies. Alisha has been an active member of APMP for over 4 years. As the event co-chair Alisha hopes to improve on the impact that APMP has on the community and learn from her fellow proposal comrades by continued community involvement.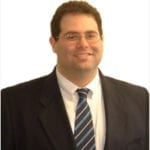 Neal Levene, CPP APMP, Director of Proposals, T-Rex Solutions, has over 30 years of sustained, progressive, and successful proposal development experience. He first caught the proposal bug shortly after graduating college when he was first asked to help out on resume preparation, and he never looked back. He has served since 2018 on the the Board. He appreciates the opportunity to give back to the industry that has given him so much. Neal has been an active member of APMP since 2010, and he recently presented at the 2017, 2018, and 2019 Bid & Proposal Conference. In addition to APMP's Professional Level Certification, Neal also holds a Project Management Professional (PMP) Certification from the Project Management Institution (PMI).