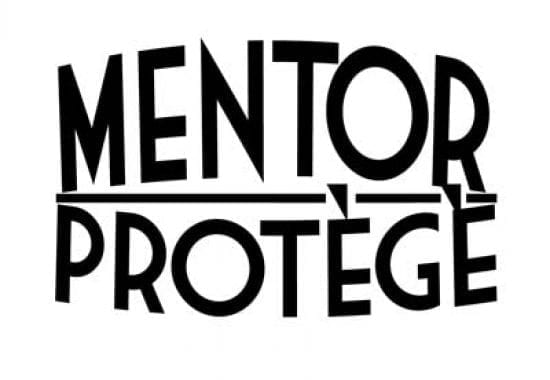 2020 Applications for the Program are now closed.
High Level 2020 Program Calendar
| Date | Activity | Format |
| --- | --- | --- |
| February | Program Kickoff | In Person |
| March | Webinar | Remote |
| April | Webinar | Remote |
| May | Webinar | Remote |
| June | Mid Year Check In | In Person |
| July | Webinar | Remote |
| August | Fun Event | Casual High Season Fun |
| September | Webinar | Remote |
| October | Program Wrap-Up | MAC In Person |
Frequently Asked Questions
What did the program look like last year (2019)?
This past year we redesigned the program and tailored our activities to address the specific areas of growth identified by our Proteges. We met in person four times, rotating around VA, DC and MD to reduce travel burdens on our participants. We had guest speakers for each in-person event, tapping into different perspectives, skills and expanded our networks. We hosted six interactive webinars with guest speakers and live Q&A. Each webinar targeted a specific skill or challenge area Proteges wanted to discuss. I'm pleased to say that every Protege this year met their desired professional goals.
Who can be a Protege?
Any member of the NCA Chapter, and it is free to participate! It doesn't matter how many years of experience you have or what your title is, if you could use someone to bounce ideas off of, to help you strategize a plan to achieve your professional goals, or simply want to learn different approaches to expand your skills, you can be a Protege.
What can I expect as a Protege in 2020?
Your network and support team will grow massively. Although we assign pairs, every Mentor is available to you. Our Mentors' years of experience range from seven to over twenty years in proposals; some are private consultants, some run their own departments, and others have worked in both capture and proposal roles. Our webinars and in-person meetings are designed to offer you opportunities to tap into the knowledge, insight and resources all our Mentors bring to the group.
Will the Mentor-Protege program help me get a new job?
Yes, and no. We will help coach you through mock-interviews, resume reviews and assist you in connecting with recruiters; however the burden ultimately falls on you to be active and responsive in your job hunt.
Who can be a Mentor?
A core tenant to being a good Mentor is to be kind, patient, and encouraging. Typically our Mentors have 5 years of experience or more. You do not need to know all "the answers" to be a good Mentor. Often, sharing your experiences – successes and failure – prove more helpful than you realize. Many Mentors help their Protege brainstorm solutions and approaches, or ask insightful questions which allows Protege's to see their careers or goals from a new angle.
How much time will I need to commit to this program?
Our expectation is Mentor-Protege pairs meet — by phone, in-person, or video chat — for one hour per month, and attend all (three) in-person events. This year our program will close out for the year at the Mid Atlantic Conference and we would like everyone to be in attendance if possible.
Additional Benefits
Discount ticket to MAC
Exclusive webinar content
Exclusive resources and access to a Mentor-Protege website
Free food and drinks during in-person meetings
Quote from Hy Alvaran, Protege 2019
I joined the Mentor-Protege Program at just the right time. Before I found out about proposal development, conversations didn't last long when people asked me what I want to do professionally because I honestly didn't know. But now, I can talk about proposal development with my mentor for hours. He has provided me with advice and insights that have yielded tangible fruit: I got my Foundations Certification, I landed my first official proposal development job, and I'm a better contributor to my teams.
Quote from Evan Fitts, Protege 2019
I joined the Mentor-Protege Program in the midst of my first entry-level job/proposal position. At that point in my life, I realized that I was in the right profession, but did not have a good sense of what long-term career I could have in this industry. Thanks to the program's activities and my Mentor's sage advice, I gained the knowledge and confidence that I needed to forge my own path and propel my career to its next step. Without the Mentor-Protege program, I would not be as happy and professionally fulfilled in my proposal manager role as I am now; I don't know about you, but I would call that a success!
Author