24 Hour Company
Dennis Fitzgerald, Managing Partner
6521 Arlington Blvd., #501
Falls Church, VA 22042
703-533-7209
Fax 703-533-3959
dennis@24hrco.com
www.24hrco.com/
Win more business with the highest quality "bid-winning" proposal graphics, desktop publishing, web site and marketing design, and training!
Get an edge over the competition with graphics that go way beyond words—and better quality than you'll get from temps or freelance designers—at a lower overall cost.
Relax knowing we'll deliver on time—even if it means working around the clock.
Say goodbye to project management and staffing headaches…we'll work side-by-side with you at your location too, if you prefer.
Build your team's performance with graphics and desktop publishing training at your corporate worksite or company event.
Attract more customers with interactive web site and multi-channel marketing design.

Lohfeld Consulting Group, Inc.
Beth Wingate, President
940 South River Landing Rd.
Edgewater, MD 21037
703-638-2433
bwingate@lohfeldconsulting.com
www.lohfeldconsulting.com
Winning Government Contracts!
Lohfeld Consulting Group specializes in helping companies create winning proposals. We are the premier proposal services consulting firm focused exclusively on government markets. We provide expert assistance to government contractors helping them bid and win highly competitive procurements. Our services include:
PROPOSAL MANAGEMENT, WRITING, AND REVIEW 
We provide clients with proposal experts to staff an entire proposal team or parts of the team from RFP analysis through proposal submission.
CAPTURE MANAGEMENT 
Capture Management encompasses everything a company should do to raise its win probability during the critical time between deciding to pursue an expected government procurement and proposal submission—and beyond. We help clients develop a capture plan and then coach their teams in executing these capture initiatives.
PROCESS & INFRASTRUCTURE 
Our process experts can help you assess your company's current BD, capture, and proposal processes and tailor them to government market best practices. We can enhance the effectiveness of your existing processes and infrastructure or provide new processes and supporting infrastructure.
PROFESSIONAL TRAINING 
Our training, offered as public classes as well as tailored client-site classes, emphasizes team interaction and collaboration. Training includes Capture Management, Proposal Management, and Proposal Writing.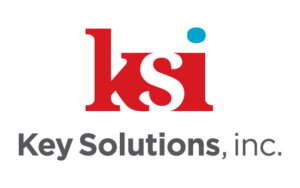 Key Solutions, Inc.
Valeria Quinonez, CF APMP
Director of Marketing
14420 Albemarle Point Place, Suite 200
Chantilly, VA 20151
vquinonez@ksiadvantage.com
786-301-2132
http://www.ksiadvantage.com
Key Solutions is a full-service consulting firm that helps companies win government contracts. Our KSI Advantage© Approach – a set of capture and proposal best practices, agile methods, and unique tools – has helped clients win more than $185 billion in government contracts.
Services: Proposal Development, Capture, Business Development, Market Assessment, Orals Coaching, and Production.

Patri
Josh Ellars, Founder and Principal
josh@gopatri.com
385.685.3800
gopatri.com ​​
Patri provides innovative technology and services to help companies do more business with the public sector. Bid Score™ is a Software as a Solution (SaaS) that leverages data to streamline the bid/no-bid decision and expertly assess the probability of winning opportunities while quantifying the money and time savings achieved by passing on low-probability opportunities. Learn More / Request a Demo
Brown Rudnick LLP
Shlomo D. Katz
601 Thirteenth St., N.W. #600
202-536-1753
Fax: 617-289-0775
skatz@brownrudnick.com
www.brownrudnick.com
Every proposal team should include a lawyer
The proposal process in the government arena is highly regulated and is fraught with pitfalls for those uninformed about the applicable legal issues. Bid and proposal dollars are regularly thrown away by offerors who don't understand the rules by which award decisions are made, and hard-earned profits are lost by contractors who win competitions based on their outstanding proposals, but who fail to foresee the legal and contractual implications of what they proposed.
Brown Rudnick's government procurement attorneys have more the 100 years of combined experience helping contractors and would-be contractors interpret solicitations, draft teaming agreements and non-disclosure agreements, mitigate organizational conflicts of interest, protect intellectual property rights, rebut adverse past performance reviews, and bring and defend against bid protests and contract claims. Our goal is to help our clients win contracts, make money, and stay out of trouble. If those are your goals too, contact us to learn how we can contribute to your proposal team.

BZ Opportunity Management
Kevin Switaj
President and CEO
4909 Chanticleer Ave
Annandale, VA 22003
Phone: 703.323.5312
Email: info@BZOpportunity.com
Web: https://www.bzopportunity.com
BZ Opportunity Management provides firms with bid management, contracts support, process optimization, and training. We deliver an excellent client experience at every touchpoint and interaction. We tailor our support to the opportunity, budget, and needs of each engagement. We work closely with our clients to provide them with the right person, not just a resume. We intentionally keep our team small to know our consultants personally, allowing us to pair the right proposal professional with the needs and composition of the bid team. Our customized solutions maximize your chances of success.

Cella, Inc
Ros Angus, Director Business Development
4350 East West Highway, Suite 300
Bethesda, MD 20814
301-280-0303
301-556-0378 (Fax)
r.angus@cellainc.com
www.cellainc.com
Aligning People, Processes and Expertise to Help You Win Business
Cella provides consulting and staffing services for proposal development, creative and marketing teams. Our staffing division helps federal, state, and commercial contractors maximize proposal performance and win business. Our model combines executive recruitment and proposals expertise to provide organizations with the timely, qualified professionals and advice they're looking for. Whether you need a single contractor or an entire team, we have a deep bench of qualified proposal professionals available for consulting or full time positions. Our structure is built to proactively assure current labor compliance and each independent contractor comes with the guarantee that they possess the proper insurances to protect both you and them. We will support your effort and protect your interest when it comes to business continuity. Contact us today to experience the difference that flexible, personalized solutions can make in your proposal efforts.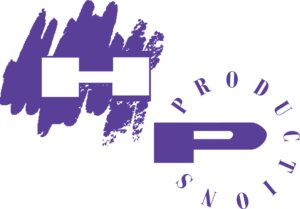 HP Productions, Inc.
Nancy M. Staley, President
1560 Wilson Boulevard, Suite 1150
Arlington, VA 22209
703.356.3099 (office)
301.693.9568 (mobile)
nmstaley@hpproductions-inc.com
www.hpproductions-inc.com
We combine our creative and technical expertise with a proven, efficient workflow to deliver a high-quality presentation of your team's qualifications. We understand both the requirements and the response process so we will work with you to develop a production schedule that works for your team to create a compliant and winning video.
HP Productions a small/minority/woman-owned business with over 25 years' experience – call us today to see how we can help you win more business!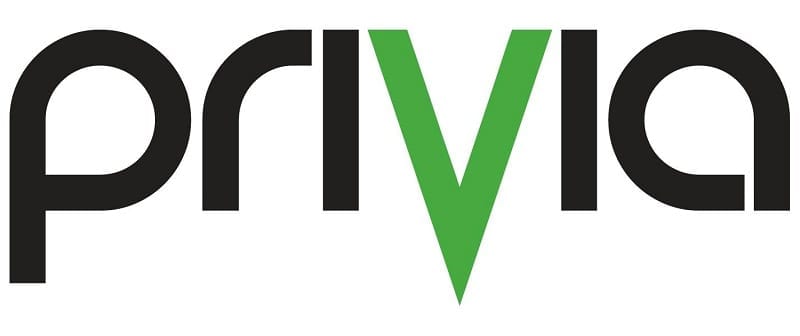 Privia
Cheryl Smith
703-539-0248 ​​
At Privia, we believe winning proposals take collaboration. Because the more teams collaborate, the more efficiently they operate – and the more time they save to invest in the quality evaluators crave for the award.
Privia for capture and proposal content collaboration and management helps teams achieve:
– Less labor, more productivity,
– Less confusion, more insight,
– Less delays, more quality,
– Anytime, anywhere!
Discover what government contractors like IBM Watson Health, CGI, ManTech, and Bowhead already know; Privia on-premise, Cloud, or Government Cloud helps teams save time, reduce costs and improve quality without adding resources.
Collaborate and win with Privia today!

Shipley Associates
Brad Douglas
bjdouglas@shipleywins.com
888-772-9467
www.shipleywins.com
Since 1972, Shipley Associates has provided organizations and individuals with business development solutions focused on winning business in highly competitive environments. With over 250 consultants worldwide, Shipley supports major business development projects with: strategy development, capture planning, proposal development, process improvement, and web-based and classroom learning in business development best practices – resulting in a client win rate of over 82 percent.
Shipley provides services to large and small companies competing in both business-to-business, international, and business-to-Government markets. In the past 3 years, they have supported 23 of the top 25 U.S. Defense contractors.

Patrick Ryan
Inquiries: patrick.ryan@VisibleThread.com
Website: www.visiblethread.com/
Improve compliance, reduce risk & win more business with VisibleThread solutions for the Bid Center.
Our document analysis software supports Boeing, General Dynamics, Accenture and many more. It saves customers 66.7 hours per proposal and increases the average pWIN rate by 9.8%.
"…we have seen an 80% decrease in the amount of time it takes to shred a contract, and develop a matrix to evaluate our performance against that contract," says Holly Meyer, Director Business Development, Noridian Healthcare Solutions.