24 Hour Company
Dennis Fitzgerald, Managing Partner
6521 Arlington Blvd., #501
Falls Church, VA 22042
703-533-7209
Fax 703-533-3959
dennis@24hrco.com
www.24hrco.com/
Win more business with the highest quality "bid-winning" proposal graphics, desktop publishing, web site and marketing design, and training!
Get an edge over the competition with graphics that go way beyond words—and better quality than you'll get from temps or freelance designers—at a lower overall cost.
Relax knowing we'll deliver on time—even if it means working around the clock.
Say goodbye to project management and staffing headaches…we'll work side-by-side with you at your location too, if you prefer.
Build your team's performance with graphics and desktop publishing training at your corporate worksite or company event.
Attract more customers with interactive web site and multi-channel marketing design.

Lohfeld Consulting Group, Inc.
Beth Wingate, President
940 South River Landing Rd.
Edgewater, MD 21037
703-638-2433
bwingate@lohfeldconsulting.com
www.lohfeldconsulting.com
Winning Government Contracts!
Lohfeld Consulting Group specializes in helping companies create winning proposals. We are the premier proposal services consulting firm focused exclusively on government markets. We provide expert assistance to government contractors helping them bid and win highly competitive procurements. Our services include:
PROPOSAL MANAGEMENT, WRITING, AND REVIEW 
We provide clients with proposal experts to staff an entire proposal team or parts of the team from RFP analysis through proposal submission.
CAPTURE MANAGEMENT 
Capture Management encompasses everything a company should do to raise its win probability during the critical time between deciding to pursue an expected government procurement and proposal submission—and beyond. We help clients develop a capture plan and then coach their teams in executing these capture initiatives.
PROCESS & INFRASTRUCTURE 
Our process experts can help you assess your company's current BD, capture, and proposal processes and tailor them to government market best practices. We can enhance the effectiveness of your existing processes and infrastructure or provide new processes and supporting infrastructure.
PROFESSIONAL TRAINING 
Our training, offered as public classes as well as tailored client-site classes, emphasizes team interaction and collaboration. Training includes Capture Management, Proposal Management, and Proposal Writing.

Patri
Josh Ellars, Founder and Principal
josh@gopatri.com
385.685.3800
gopatri.com ​​
Patri provides innovative technology and services to help companies do more business with the public sector. Bid Score™ is a Software as a Solution (SaaS) that leverages data to streamline the bid/no-bid decision and expertly assess the probability of winning opportunities while quantifying the money and time savings achieved by passing on low-probability opportunities. Learn More / Request a Demo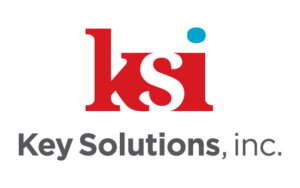 Key Solutions, Inc.
Valeria Quinonez, CF APMP
Director of Marketing
14420 Albemarle Point Place, Suite 200
Chantilly, VA 20151
vquinonez@ksiadvantage.com
786-301-2132
http://www.ksiadvantage.com
Key Solutions is a full-service consulting firm that helps companies win government contracts. Our KSI Advantage© Approach – a set of capture and proposal best practices, agile methods, and unique tools – has helped clients win more than $185 billion in government contracts.
Services: Proposal Development, Capture, Business Development, Market Assessment, Orals Coaching, and Production.

Patri
Josh Ellars, Founder and Principal
josh@gopatri.com
385.685.3800
gopatri.com ​​
Patri provides innovative technology and services to help companies do more business with the public sector. Bid Score™ is a Software as a Solution (SaaS) that leverages data to streamline the bid/no-bid decision and expertly assess the probability of winning opportunities while quantifying the money and time savings achieved by passing on low-probability opportunities. Learn More / Request a Demo