Members of the APMP-NCA Chapter are a group of almost 1,500 professionals working in proposals, bids, tenders, and presentations in the national capital region. As one of the largest APMP Chapters internationally, APMP-NCA offers enormous opportunities for networking and access to exceptional resources to advance your career.
Benefits of Affiliating with APMP-NCA:
Discounts at all Chapter events, including the annual Mid-Atlantic Conference (MAC).
A subscription to Executive Summary, our quarterly e-zine packed with insights and advice from industry leaders, plus the latest news in the proposal community.
Access to our Chapter Body of Knowledge, including back issues of publications and notes from past educational presentations.
The opportunity to participate in the NCA Mentor-Protege Program.
Access to exclusive Chapter events like happy hours and our annual Member Appreciation Event.
Networking opportunities with other proposal professionals in this region.
Access to our Chapter job board, with job opportunities local to the capital area.
All this is in addition to the benefits you receive as a member of APMP International!
Already a member of APMP?
Then you've already stepped into the most powerful worldwide network of proposal management professionals. But have you affiliated with the NCA Chapter? Affiliating with your local Chapter is the best way to get involved with APMP.
To check if you are already affiliated with APMP-NCA Chapter:
Sign into your account on https://www.apmp.org (the APMP International site)
Go to "My Profile"
On your profile homepage, under your photo look for a section called "Groups"; National Capital Area should be listed as your Chapter.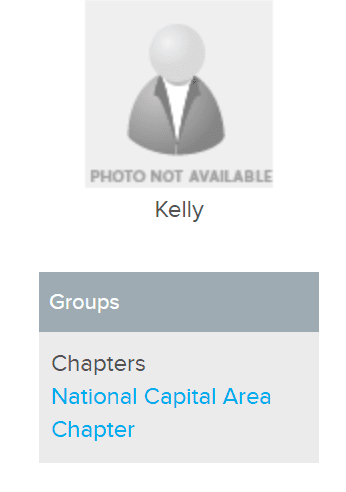 Don't see anything listed? Email [email protected] and we'll help you affiliate with the NCA Chapter.
Not a member yet?
Join APMP right now! The annual individual membership fee is only $155, or $75 for retirees and students — an amount that is easily recouped through discounts on events. Be sure to affiliate with the National Capital Area Chapter when you register!
Learn more about the benefits of joining APMP International.