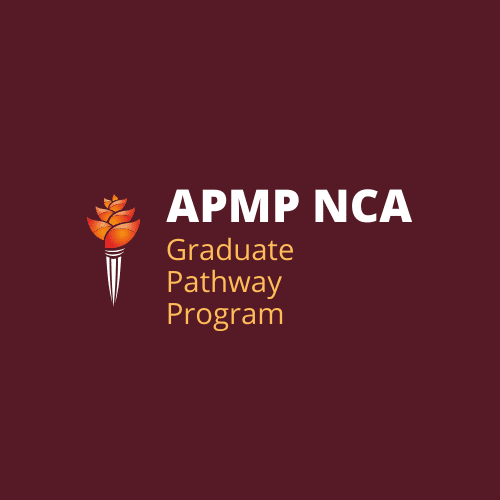 APMP-NCA is proud to announce our Graduate Pathway Program- An opportunity for local universities who provide proposal-related courses to offer their students mentorship, industry knowledge, and a springboard into a life-long career path.
Led by a dedicated APMP-NCA Professional Development Board Chair, students will have access to 1:1 support, chapter events, and industry resources to help them succeed in their studies and have a direct pathway into the profession and Association as they prepare to graduate.
Highlights of the program include:
Bi-Annual Semester Orientation led by APMP-NCA President
Pens Down Blog Post Publication- "Student Corner" reaching hundreds of proposal professionals
Annual Proposal Professional Round Table QA Event
Year-Long Mentorship from team of dedicated industry professionals
Scholarship for attendance at annual Mid-Atlantic Conference
Mid-Atlantic Conference Presentation Slot to support public speaking and presenting
Annual Job Fair- connecting graduating students to our trusted industry Corporate Partners
Discounted membership rate to Association of Proposal Management Professionals
[intense_blockquote author="Rebecca Link,  past APMP-NCA President"]We are so excited to roll out a program solely dedicated to cultivating the next generation of proposal professional. The ability to give back to our profession and grow our Association is the most rewarding thing we can do as leaders and mentors. I am truly grateful for our chapters' ability to help these students succeed.[/intense_blockquote]
For more information on this program, please email ProfessionalDevelopmentCoChair@APMPNCA.org
Download our APMP-NCA Graduate Pathway Program Flyer here.