Today's blog is featuring our Diamond Partner, 24 Hour Company, which was founded as a traditional graphic design firm in 1992 by Dennis Fitzgerald. Realizing the opportunity to focus on an under-served niche market in the Washington, DC area, Dennis transitioned the company into one whose primary clients are business development professionals who bid on government and commercial contract work. To provide a growing client base with unique, new services, the company added Mike Parkinson as a partner in 1999. Check out Mike Parkinson's vlog below about proposal graphics:
The Capture process is more than identifying a customer's requirements and objectives in a Request for Proposal (RFP).  Here are seven steps to help you develop your capture process. 1. Know the Customer Ideally, your capture process starts prior to the release of the RFP. It should begin with understanding the customer's needs, wants, likes/dislikes, and their procedures and business culture. Also, determine the key decision-makers and their backgrounds. Knowing these details, no matter how small,
Past eZine Issues, prior to June 2018, are available in the Body of Knowledge as PDFs.  Temporarily, the files are here.
APMP-NCA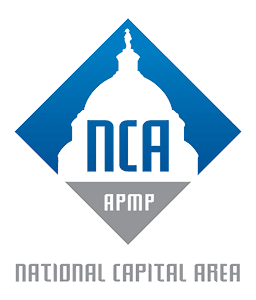 P.O. Box 711
Arlington, VA 22216-0711
www.apmpnca.org
A Publication of the Association of
Proposal Management Professionals
National Capital Area Chapter