Republished from our corporate Partner BZ Opportunity Management. Visit their site at https://www.bzopportunity.com/

Multiple award Indefinite Delivery Indefinite Quantity (IDIQ) contracts provide large and small companies with a critical tool for long-term corporate success. The limited field and pre-approval provide holders a great opportunity to quickly expand their experience. However, many small firms are justifiably concerned about the heavy lift required to put together a compliant, winning proposal. There are three key pieces of advice we have for those bidding on these types of contracts.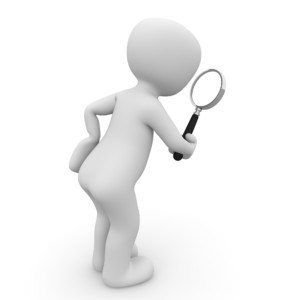 Tip 1 – Identify key opportunities early. The more time you have to prepare your response, the better. It is incredibly rare to find out about an IDIQ opportunity at release and be able to put together a winning bid. There is simply too much upfront work that is required to put together the best bid.
Therefore, the earlier you can identify potential bids the better. There are multiple ways to do so. First, you can use Government announcements, news sites, and LinkedIn to find upcoming opportunities in your wheelhouse. Working your network can help unearth potential possibilities. In addition, you can track current vehicles where the ceiling and/or period of performance are running out.
As you find potential contracts, be sure you do your research and ensure the work to be bid under the contract aligns with your core capabilities. You do not want to waste time on opportunities with minimal probability of winning.
Tip 2 – Have Key Documents Ready. Most IDIQ bids require the same basic information as part of their submissions. For example, most bids require the submission of relevant certifications (ISO, CMMI, etc.), evidence of successful past performance (CPAR documentation or past performance questionnaires), supporting documentation of financial resources (letters from creditors, etc.), and general management approaches. In addition, you often have to provide information about your personnel (how many employees you have, how many have various security clearances, how many are veterans, etc.).
To save time and resource allocation after solicitation release, you should have these resources readily available in a central repository. The tool you use is not important – you can use SharePoint, Privia, Dropbox, Google Drive, or any other shared folder tool. What is important is making sure you have the right documentation and you keep it current. This allows your proposal team to get a "quick win" and check boxes quickly, allowing focus to shift to the more complex requirements.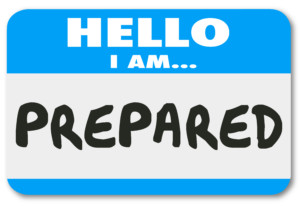 Tip 3 – Be Prepared for Any Eventuality. CIO-SP4 was the most anticipated solicitation of the Government fiscal year 2021. The $10 billion contract was identified by many firms as a "must win" opportunity. However, the solicitation and acquisition process had multiple challenges, even for the best prepared firms. If CIO-SP4 taught the proposal development industry anything, it's the procurement cycle can be full of surprises and change rapidly.
Successful bidders need to be agile and prepared to roll with whatever happens during the acquisition. Trust your proposal team to identify potential issues and solutions, both from the original solicitation and any subsequent amendments. If there are changes to the solicitation that impact your win probability,do not be afraid to make necessary changes. For example, you may need to add partners to make up for unexpected requirements changes. If that is the case, be sure you have the tools and approaches in place to allow you to quickly identify potential teammates and to get paperwork in place. In addition, if you find you can no longer put together a credible bid, then you need to be willing to make a late no-bid decision. As the old adage goes, do not chase good money after bad.
Conclusion. IDIQ contracts can often be a ticket to success for Government contractors. They provide clear opportunities for quick and substantial growth. However, winning those contracts can often be the biggest challenge. Following these three tips can help position you both ahead for success before and during the solicitation process.