The proposal tasks have been assigned for two weeks and a few contributing subject matter experts are overdue. The next Review is in two days. So, it's probably a good time to pick up the phone.  What do we say?
If we start by reminding our colleagues about the deadline, they'll probably tune us out. If we start by explaining the process, they'll probably roll their eyes. If we start by reminding them about how strategic the deal is, we'll probably be preaching to the choir.
When proposal tasks are riding the line between due and overdue, how do we effectively talk with our proposal team about deadlines? We change our tactics and approach our communications just like we do when we write a proposal; from their perspective. 
Have Colleague-Centric Conversations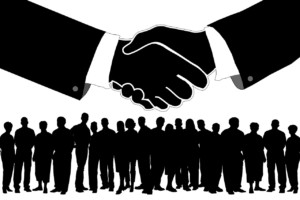 Unfortunately, from our team's perspective, our proposal contributors also have full-time jobs. Despite reminder notifications and meetings, it's easy to fall prey to competing priorities and go off-track on deadlines.
Resist the urge to open the call with a deadline reminder. No one likes to feel ambushed. Instead, begin like we would when writing our proposal; first try to understand their reality from their perspective. Is the project they are working on facing a tight deadline? Are they experiencing pressure from management? Are they picking up the slack for a sick colleague? 
When we have a colleague-centric conversation, we focus on their challenges and priorities, as well as their emotional stakes. This establishes an emotional connection that lowers barriers and paves the way for more effective dialogue about the deadline.
Ask Thoughtful Questions
Consider how we write a client-centric proposal; each answer resonates with their challenges and priorities, advancing our story, and helping evaluators imagine what the world will look like with our solution. The same is true when communicating with our proposal team about deadlines.
Resist the urge to remind them about the process; no one likes to be lectured on the process. Instead, begin by asking a thoughtful question. For example, "how is your project going?" This invites our colleagues to share their feelings and opinions.  
Asking the right questions in a particular situation provides us with feedback. Feedback gives us the insight we need to understand, and politely but firmly advance the deadline conversation. For example, "I've noticed you've been less engaged with this proposal than you usually are. How can I help?"
Listen, Listen, Listen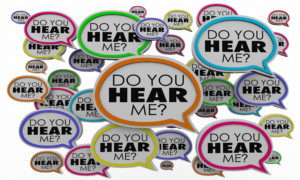 When we pick up the phone, we may be frustrated and stressed. After all, we feel we clearly laid out the process and the deadlines. And how many reminders have we sent? 
Resist the urge to remind. If they are like most contributors, they are subject matter experts working on the front lines with client or software delivery. We are preaching to the choir. Instead, employ active listening. 
Don't just focus on what they are saying; focus on how they are saying it. This allows us to hear what they are

really

talking about.

Listen for what they feel is the obstacle to their deadline. This keeps things positive and focused on the future.

Relax and slow your roll. Allowing our colleagues to finish speaking keeps the conversation respectful. 

Clarify with curiosity and compassion. If we're hearing "I don't know what else to do" or "I'm so swamped," focus on relating to their frustration and how we can help. 
Be Part of the Solution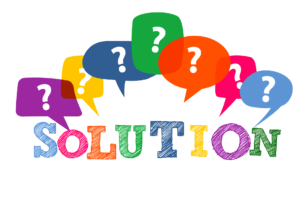 As proposal managers, we stand at the intersection of people and proposal. We may not manage the people who work on our proposal, but it's our job to lead them. And sometimes that means changing our tactics.
Show them how each task depends on another task – and how delays impact milestones. People are more likely to step up, and hit their deadlines, when they understand where their piece of the puzzle fits.

Be part of the effort. Include reusable content, links or annotations with their assignments. People write better and faster when they have something to work from—and when we pitch in, the team will trust our leadership and respond better to deadlines.

Ask the team how deadlines and reminders could be better managed. We may find the discussion leads to a better way of doing the same old thing. For example, they might be willing to share their client project calendar with us so we can make more informed meeting and deadline decisions. 
Changing our mindset about deadline conversations helps us focus on the solution, rather than the person or the problem. Of course, as a proposal manager, I'm not naïve enough to think that a friendly conversation about the weather will suddenly make our contributing colleagues rush to meet their proposal deadlines. The key is using a colleague-centric approach to focus the conversation on the next step. Together we are more likely to find common ground and a path forward.