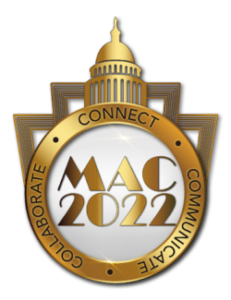 The MAC is back and the call for speakers is officially open!
The theme of this year's conference is "The Roaring Twenties!"
There are three Learning Tracks: Connect, Collaborate, and Communicate. As we roar back to normal operations…or towards a new normal…our tracks seek to build on the Three Cs of proposals (Compliant, Compelling, Concise). Connecting: as professionals across the industry, as organizations with our clients, and as leaders with our teams. Collaborating: with the Government and our clients to help shape proposals from a Capture perspective, with our fellow proposal professionals within the industry for lessons learned and innovations, and with our internal proposal teams to create winning responses. Communicating: with teams in a virtual world, with our clients from a
delivery perspective to increase our company's value and performance that would be reflected in CPARs, and with up and coming proposal professionals to continue to build and strengthen the profession.
Fill out this form and send responses back to Matt Dale, mdale@shipleywins.com, by no later than July 15, 2022.
Any questions? Reach out to Matt!