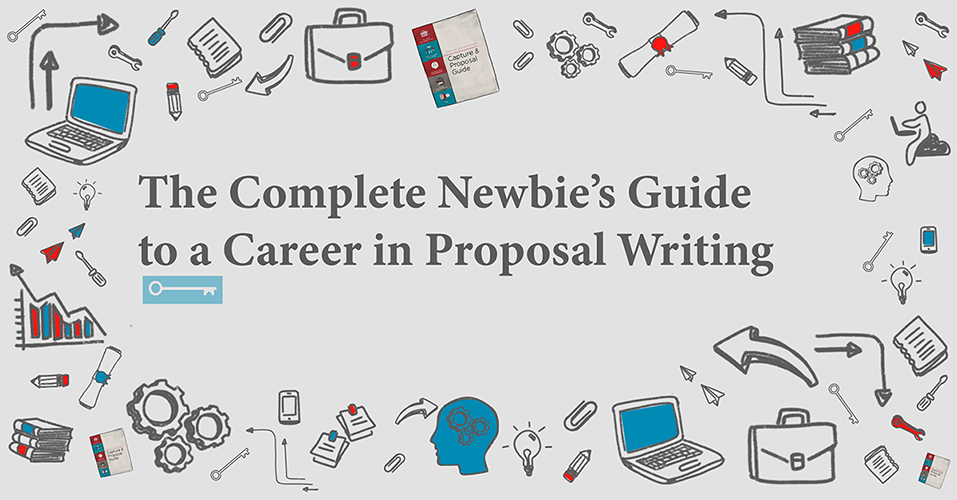 So, you're about to start proposal writing for the first time. Maybe you're transitioning careers, or maybe you're a recent college graduate, stepping into government contracting culture for the very first time.
Either way, congratulations are in order. Way to go! You're about to start a new career in an exciting and challenging field.
A proposal writer, whether in the public or private sector, is many things: a salesman, a technical writer, a copy editor, a consultant, and a coffee addict. Well, maybe that last one is just me, but my point is that it's a complicated job. It's certainly a lot to keep in mind all at once, especially if everything is brand new to you, and if you're anything like myself, a lot of questions will come crashing through your head like a tidal wave.
What's the difference between compliance and responsiveness? What happens during Color Team reviews? Where do I fit into the proposal process? And what's with all the acronyms?
Answering those kinds of questions is not the purpose of this article. I'm very new myself, with much to still learn and do. But I do have a few tips from my own experience on how to best learn and acclimate that might prove helpful to other newbies, especially those fresh out of college or unfamiliar with proposals in general.
1. Post-hire, but before you start, ask for resources to study:
So, you've got the job and are going to be a proposal writer. That's great! But soon you'll have to actually do it. After accepting, ask your point of contact in the company for any study guides or resource recommendations they could provide.
Don't feel like you're being judged for asking. Your new boss knows you're green, and more than likely will be happy to help. They'll probably be impressed by your initiative and feel reassured in their hiring of you. You might receive some of their company's standard new-hire materials, or they may direct you to some outside sources. Either way, take what they give you and study up!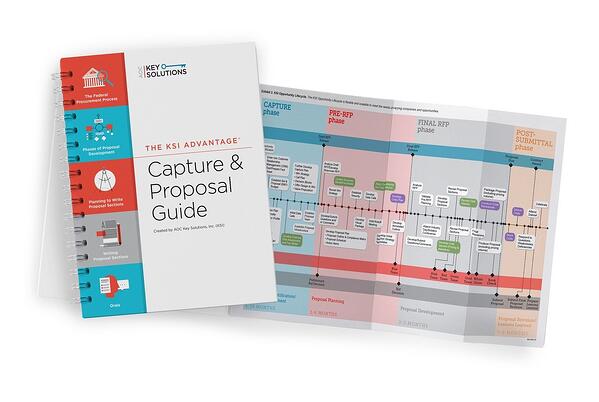 2. Once you've started, ask if you can get a "tour" of each department:
This was something I didn't think to ask for but am grateful my company had me go through it. I got to spend a week shadowing our different departments and learning about what goes on in each one. One day it was Production, then it was Business Development, Marketing, and even Human Resources. It was insightful to learn how exactly all the moving parts mesh together, and I gained a deeper understanding of the proposal process beyond my own purview as a writer.
Plus, it really helps to know who's who. Establishing trusting and cordial relationships is an important first step. A proposal team is a team, first and foremost. You're going to need these people, so make sure you know who they are and what they do.
3. Learn about the APMP, and get an early start on the road towards certification:
The Association of Proposal Management Professionals (APMP) is, according to their website, "the worldwide authority for professionals dedicated to the process of winning business through proposals, bids, tenders, and presentations." They establish best practices, are the global standard in our industry, and the only provider of professional certifications for those working in proposals.
APMP certifications have three levels, but new folks should concern themselves with the Foundation Level. Certification at the Foundation Level indicates you understand best practices and necessitates passing a 75-question online test that covers all aspects of the proposal process. APMP certifications are becoming more common among proposal professionals and clients really value them. Invest in the APMP study guide, hit the books, and get started!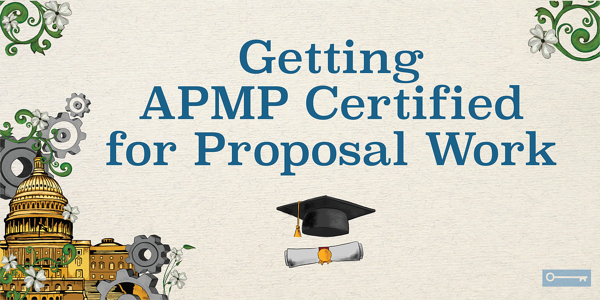 4. Take a Training Workshop:
This is one to talk to your employer about because outside training workshops can be expensive. That said, they are priceless, and there's nothing like some low-stakes practice to get you ready for the real game. Proposal consulting agencies often offer these to the public. Ask your employer for recommendations, and try to find one that covers both proposal writing and proposal management. That way, you're learning the nitty-gritty details of the process while also gaining a bird's eye view of the whole proposal lifecycle.
5. Know your programs (Word, Excel, PowerPoint, Adobe Reader, etc.):
You need to know more than just how to type, paste in a photo, or save a document. Your clients will be looking to you as the subject matter expert on writing, formatting, and editing within these programs, so you'll need to be fluent in them. There are plenty of articles and blogs on the internet devoted to this kind of knowledge. Find a few favorites and save them as references. Knowing keyboard shortcuts will save you lots of time and frustration. Make the effort to learn them. Most of these programs have useful features that may not be common knowledge. Know these too!
If you don't know where to look or are seeking some cool tricks, ask your coworkers! Most of the links I just provided came from Emily Arnold, one of my mentors and teammates here at Key Solutions. She wrote the resource below.

6. Learn Grammar:
This is imperative. This will save your life. This will make you the smartest, hippest, coolest person in the room. Once again, you're the subject matter expert here. It's your job to make sure the proposal language is working effectively. There are blogs, textbooks, style guides, and YouTube videos. Know punctuation. Know spelling. Know active voice. Know grammar! It goes without saying (but I'll say it anyway) that good grammar is the first step in becoming a better writer and an invaluable editor for your team.
7. Be Adaptable & Ask for Feedback:
Once you're getting put on jobs, don't be picky. Take the assignments given and do your best with them. Even if it's just something small and you're copy editing or building a matrix, do it and do your best. Any practice is good practice when you're new, and if you're doing a task for the first time, it's a good idea to ask for feedback once you submit your deliverable, just to make sure you're on the right track. Asking for feedback shows you're committed to doing good work. If the feedback is positive, it's a confidence booster! Pat yourself on the back. If it's negative, don't be too hard on yourself. Use it as a roadmap for improvement going forward.
8. Be Willing to Make Sacrifices:
The proposal life is rewarding, but not meant for the faint of heart. There will be sudden deadlines that will require strenuous mental effort and long, late hours. There will be days when you must work through lunch or well into the night, when the coffee machine is your best friend, and when you're replying to emails almost as quickly as you're receiving them. Pressure will come, but don't let it break your spirit.
Remember when you find yourself in these situations that it's only temporary, and make sure to keep perspective. Sure, things might be rough now, but it's all so you can put food on the table, win business for your company, help out your clients, and contribute to your team. When things are unpleasant, it's therapeutic to look at the situation as it exists outside you and your emotions. Observe how your efforts are making a positive difference for someone else, and feel good about the sacrifices you're making.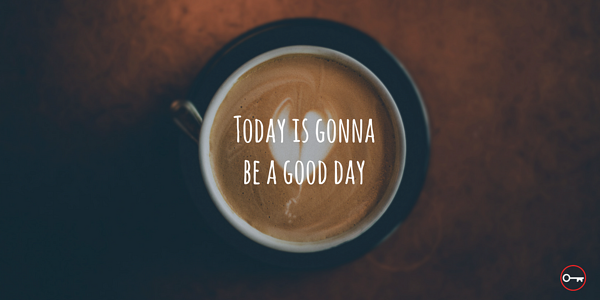 9. Be Friendly & Be Helpful:
This is one I really take to heart, and applies no matter what the job. Make sure to always smile and never hold back on the "good morning's" and "how are you's". Ask thoughtful questions and get to know your teammates and clients. Make sure your enthusiasm to learn and eagerness to do good work are apparent. Offer to help others when it's appropriate, but don't be a pest. Let folks get on with their own days and to-do lists. But especially when you're first starting out, make it clear you're happy to be there and ready to pitch in at a moment's notice.
That's how you learn. Attitude makes all the difference.
10. Invest in a Solid Capture & Proposal Guide:
Finally, one last tip just for those of you working in federal contracting. Federal proposals come with their own rules and specifications, and there are lots of resources out there for folks trying to learn more about the nuances of proposal writing in the public sector. There are television series, blogs, and Podcasts. All great, and I recommend you study them. But what you really need is something you can carry with you, that you can take notes in, and that you can reference on site when you're with your clients or team. Our KSI Advantage© Capture & Proposal Guide is easy to understand, comprehensive, and perfect for both beginners and veterans of the federal proposal process. Get one today!

In Conclusion:
With proposals, there's certainly a lot to learn. A proposal writer must be flexible and multifaceted, able to write Theme Statements, résumés, Past Performance, and technical content with equal style and skill. You need to know how to take technical details and turn them into a compelling story. You need to know how translate the experiences of SMEs into proposal language. Perhaps most importantly, you need to know how sell your products and services while making your customer, and not your company, the star.
But with patience, hard work, and having the right attitude, you'll be great at it before you know it!