APMP had their Week of Winners, the online celebration and announcement of members who have received various honors, including individual and chapter awards, Charlie Divine APMP Certification Scholarships and 40 Under 40.
National Capitol Area had several winners to call their own – join us in congratulating our colleagues – we are proud of our members and their accomplishments!
40 Under 40 Winners:

MORGAN ANDERSON, CF APMP
Age 31 | Proposal Manager | U.Group
Key Accomplishments
Morgan has managed over $100 million in single contract wins, authored non-technical sections of more than 50 proposals and created templates for future use, using APMP best practices.
She grew a key client relationship in a past role, resulting in over $100,000 in additional task orders and contract expansion (from three to 15 FTEs) over the period of performance.
You May Not Know – Morgan performs pro-bono consulting for emerging Black-owned businesses in support of strengthening local economies.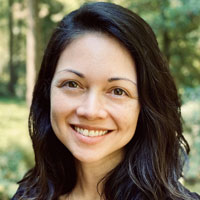 NICOLE JOHNSTON, CF APMP
Age 38 | Deal Activation Leader, Associate Director – U.S. Govt and Public Sector | EY
Key Accomplishments
Nicole developed a comprehensive digital learning experience, designed specifically to help federal and SLED pursuit teams win in the market.
She has improved workflow by establishing and applying disciplined processes for effective proposal management and strategy development and, with her team, created a self-service portal for government/public sector-specific pursuit tools, templates and enablers, which has streamlined the proposal development process and allowed them to impact more deals.
You May Not Know -Nicole has lived in six countries and on four continents. Her father was a foreign service officer with the United States Agency for International Development, and she grew up in the developing countries where he was posted.
CARRIE JORDAN, CF APMP
Age 35 | Interim Director of Proposals; Strategy and Operations Lead – Proposal Center of Excellence (PCoE) | Microsoft
Key Accomplishments
Carrie served as part of a small pilot team with limited funding to ideate, develop and launch the PCoE. In less than eight months, this pilot's success led to incremental funding in the next fiscal year, growing to over 65 proposal professionals.
She leads the team that has generated a 513:1 ROI ($4.7 million in Q1-3 funding, resulting in an output of $2.4 billion in PCoE proposal wins for Microsoft).
You May Not Know – Carrie and her husband own a custom woodworking business, where they make and sell furniture and décor.
MARY KAKAR, CP APMP
Age 35 | Proposal Manager, Strategy and Business Development | General Dynamics Mission Systems, Inc.
Key Accomplishments
Mary served as proposal coordinator for the submarine Own Ship Monitoring System bid and the surface ship Air and Missile Defense Radar proposal, resulting in wins valued at about $45 million and $250 million, respectively.
In 2020, confronted with the COVID-19 pandemic, she virtualized her team's efforts while supporting over $400 million of competitive bids. She also completed Practitioner certification and is leading her group's efforts to complete Foundation certification.
You May Not Know – Mary started as intern in the General Dynamics Missions Systems (GDMS) organization and was a 2017 GDMS President's Award winner.
ELIZABETH KEPNER, CF APMP
Age 40 | Senior Proposal Manager | GDIT
Key Accomplishments
In her previous role, Elizabeth managed up to eight cross-functional proposal teams, contributing to over $8 billion worth of wins for the Combat Mission Systems business area.
She serves on the board of directors for a local non-profit (Affordable Housing Advocates) and volunteers as a grant reader for the York County Community Foundation.
You May Not Know – Elizabeth is the proud owner of a rescued pit bull and has helped rescue over 100 animals through animal rescue transports.
MINDY MARCHEL, CF APMP
Age 38 | Chief Technical Officer | The Salentis Way
Key Accomplishments
Since 2008, Mindy has directed and assisted the development of more than 110 proposals for government and commercial contracts globally, worth more than $100 billion total.
Since she joined Salentis in 2012, more than 97% of Salentis products have been evaluated as fully compliant and "outstanding," "excellent" or equivalent.
You May Not Know – Mindy left a full-ride scholarship after one year at Texas Tech University when she signed a record deal with her two sisters. They lived, worked, sang and wrote music in Nashville for nearly five years before deciding to leave the industry. They still sing when they're together and occasionally perform at various events.
ALLISON RAYNOR
Age 35 | Associate Director – Strategy, Operations and Business Development | AEM Corporation
Key Accomplishments
Allison developed and implemented a standardized company-wide business development framework, including more than 25 processes and tools for capture and proposal phases rooted in APMP best practices.
She managed the development and submission of 26 federal government IT proposals with a 70% win rate overall, resulting in $475 million in contracts since September 2015, in addition to managing all recompeted proposals in 2019 and 2020 with a 100% win rate, protecting about $112 million in revenue.
You May Not Know – Allison enjoys traveling, and one of her favorite trips was to Uganda where she went on multiple safaris and traveled by raft down the Nile River for a month.
MICHELLE SPENCER, CF APMP
Age 31 | Senior Proposal Specialist | Maximus, Inc.
Key Accomplishments
Since taking her role, Michelle has helped break long-standing siloes and increased form/administrative compliance to 99.9%, increasing win rates overall.
She is philanthropic with her time and actively contributes to arts and history events around the Washington, D.C., region. Even while virtual, she has maintained being a visitor services volunteer for Hillwood Estate, Museum and Gardens, and published a novella with all proceeds going to charity.
You May Not Know – Michelle has been playing the French horn for 20 years.
Charlie Divine Scholarship Recipients
Stephen Kraft
John Ellis