The Virtual MAC is coming! Our KEYNOTE SPEAKER

Mr. Milton Hunt

has been announced – check out the video below!
For more than 25 years, Milton Hunt has lived all that he teaches and speaks in his Employee Training, Motivational Speaking, and Employee Coaching services and programs. Hunt is a Native American, a member of the Lumbee tribe. Having embraced his heritage, the principles, methods, and messages he utilizes and shares with clients and audiences are a blend of both professional expertise and personal experience. He recognizes vulnerabilities among populations and unifies cultural and generational differences among individuals and groups of all ages. Those who engage with Milton easily identify with him and they sense, "He understands me." And he does. He has trained and coached in the corporate, government and private sectors. He also is a keynote and motivational speaker, an "edu-tainer," known for delivering powerful and proven ideas in informative, captivating, and exciting ways. In all endeavors, Milton performs with high energy and immense dedication.
Check out some of our other speakers and register today!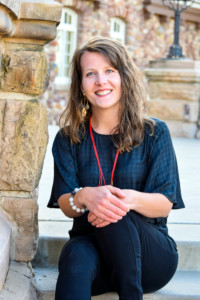 Angie Wolfe
The Hunt for the Story: 6 Proven Ways to Get Technical Content from your SMEs.
Discover the 6 best interviewing techniques to get the technical content from your subject matter experts, so it is done faster and credibility increases. You will learn to be more agile, adaptive, and flexible when developing the response to get it right the first time while winning more work.
Angie Wolfe is a creative and analytical proposal professional and business owner with 18 years at Fortune 500 companies. Based in Denver, her agency, Ideas at Dawn, brings large civil engineering and construction firms an advantage with their proposals to win more work without adding more payroll.
Mike Parkinson
Play the Table: Making Proposals for ALL Evaluators
To win, you want to know the players: decision makers, evaluators, influencers of all ages and backgrounds. In proposals that can be difficult. What do you do? Which "cards" will win, and which will lose the game? Learn how to quickly and clearly communicate with a mixed audience—at the same time. Discover how to make winning proposals for apathetic reviewers. Walk away from the table with practical, real world techniques to win your next bid.
Mike Parkinson is a geek. He is a CPP APMP Fellow, 1 of 36 Microsoft PowerPoint MVPs in the world, best-selling author, and an industry thought leader. He a partner at 24 Hour Company (www.24hrco.com), a premier creative services firm, and owns Billion Dollar Graphics (www.BillionDollarGraphics.com).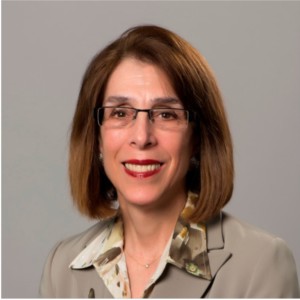 Wendy Frieman
Deep Work: Focusing on Difficult Proposal Tasks in a Distributed and Distracted World
Deep work is a concept invented by Cal Newport of Georgetown University to help people focus on challenging tasks that require concentration for a sustained period of time. Many aspects of proposal management require this type of focus and yet our business is a so deadline-driven that interruptions and distractions are almost unavoidable. People in our profession can easily become overwhelmed by shallow work. The deep work approach offers specific techniques that we can use to harness our brainpower during the proposal phases when we need it the most: developing solutions, writing proposal text, interpreting ambiguous RFP language, creating compliant proposal outlines, leading our teams, and reviewing and editing proposals. Some of these techniques involve an approach to scheduling that Newport calls "time blocking,' and others pertain to using technology selectively for specific purposes. The deep work approach also addresses behavioral habits we can adjust for better productivity.
Wendy Frieman is a proposal manager with 30+ years of experience across large and small companies, large and small proposals, across many domains and disciplines: information technology, training, physical security, telecommunications, healthcare, defense, and intelligence. She holds the Professional Level APMP certification, as well as having been a mentor for APMP members obtaining their Practitioner and Professional level certifications, as well as a mentor in the APMP-NCA Mentor-Protégé Program. Her years in the business have included roles as a bit player, writing resumes and past performance, all the way through to multi-year management of billion-dollar proposals. Each one has been different, exciting, and an opportunity to learn and grow.
Neal Levene
Proposal Ethics – Let's Get Ethical
Have you ever faced a decision in which a difficult choice has to be made between two courses of action, either of which may entail transgressing a moral principle? During this interactive session, you are presented with proposal related dilemmas and try to identify what you would do.
Neal Levene, CPP APMP, Director of Proposals, T-Rex Solutions, has over 30 years of sustained, progressive, and successful proposal development experience. Neal has been an active member of APMP since 2010, and he recently presented at the 2017, 2018, and 2019 Bid & Proposal Conference.
A preliminary schedule of sessions and workshops are available here.
Register for the MAC today – see you on August 18th!