With the New Year right around the corner, this article by Cella, Inc. may have just the tips you need to start looking for a career change.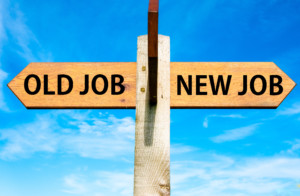 As intimidating as a job interview can be, there are ways to alleviate your nervousness and enter the conversation with a prospective employer feeling ready and self-assured. The key is to prepare to highlight your most pertinent strengths and to answer questions in a clear and compelling fashion. Whether you're meeting with an interviewer in-person or virtually, the following job interview tips will improve your chances of making a great impression.
1. BE ATTENTIVE, ORGANIZED AND CONCISE
Listen carefully to the questions you're asked and try to achieve a "natural" dialogue that shows you are fully engaged. Rambling into too much detail or straying from the topic of the question are common job interview mistakes. Stay focused and try to answer in a straightforward, concise manner. Creative and marketing professionals need to be cogent communicators. Use the job interview to highlight your ability to connect with your audience.
2. RESTATE QUESTIONS IN YOUR OWN WORDS
Did the interviewer ask a more complicated question or throw you a complete curveball? Here's a helpful trick: Pause to take a breath and then rephrase the question. You can buy yourself a little time to organize your ideas and formulate a thoughtful answer. The interviewer is trying to determine if you can think on your feet and handle pressure. Prove that you're the right choice by restating the goals of the position and illustrating how your unique mixture of skills and abilities are an ideal match for this specific role at this particular company.
3. ASK HIGHLY INFORMED QUESTIONS
Beyond prepping to answer interview questions, plan to ask some too. Show that you have done your research and want to learn even more about the company, the role, the organization's structure, and the employer's management style. This will give you the opportunity to assess if this is the type of position and company you would thrive in. It also shows the interviewer that you do your homework and are sincerely interested in the position.
4. GET THE FULL PICTURE
If it hasn't yet been clarified, ask the interviewer about the finer points of what they are specifically looking for in a candidate in terms of soft skills and technical abilities. Inquire about when the hiring decision will be made and who will be involved in making it. If the interviewer is not the department manager, ask if you can meet with him or her, as well as any other members of the team you would be working with.
5. MATCH THE PERFORMANCE OBJECTIVES TO YOUR OWN EXPERIENCE
Know what the objectives of the position are and respond to questions with success stories that demonstrate you can exceed the standards they are seeking. Job objectives are based on performing a series of core duties within a defined period of time utilizing specific guidelines and resources to hit defined metrics. Once you understand those performance objectives and how success will be measured, offer specific examples of previous accomplishments that you can document in detail. Include information about your exact role and the final outcome. Think in terms of ROI.
6. ACCENTUATE THE POSITIVE
Some employers like to ask questions about weaknesses or failures. As you answer these types of tricky questions, avoid using negatives. Instead of "problem," for example, use words like "challenge" or "opportunity." Reframe your weaknesses or shortcomings into learning experiences that stress your growth and development. Simply stated, focus on the lessons learned or the steps you took to overcome the issue – not on the problem itself.
7. BE YOURSELF DURING THE JOB INTERVIEW
You could be the most well-prepared candidate in the world and still not get the offer if you and the employer don't develop some rapport and connect. An interviewer will notice if you are being genuine in your responses or robotically giving well-rehearsed and overly scripted answers. The better prepared you are, the more comfortable you'll feel to go with the flow of the conversation. Also, selectively shed some light on your other interests and overall goals in life.
8. ALWAYS BE HONEST
Assume that all of the accomplishments you list will be checked in detail with past employers. As such, don't take credit for successful group projects by overstating your role. It's okay to present past achievements and performance through a decidedly positive lens, but make sure those lenses aren't so out of focus that they distort the real picture.
9. REMEMBER THAT IT'S NOT JUST ABOUT WHAT YOU SAY
Your words matter. But make sure you are conveying confidence and interest through your body language as well. Maintain eye contact (be sure to look at the camera and not the screen if it's a virtual interview), sit up straight and smile warmly.
10. OFFER TO CLARIFY
Most candidates have moments during a job interview when they feel as if they are sinking. Sometimes these blunders can't be salvaged, but often it's possible to patch up a hole. If you think you misspoke or muddled your message, simply refer back to a previous point and clarify what you said. Ask the interviewer if you have sufficiently answered all of his or her questions or if more details or clarification are required.
11. ASK SOME FINAL QUESTIONS
As your job interview draws to a close, most interviewers will ask you if you have any final questions about the job. Many candidates don't realize that "no" is a bad answer. If you're worried that you won't be able to think of anything, prepare a list of last questions ahead of time. (Note: You'll want to avoid questions concerning salary and benefits during a first interview.) Here are some potential closing queries to consider:
Can you tell me about the teams I'll be collaborating with?

Why did the last person leave this job?

In your opinion, what is the absolute best part of working for this company?

What opportunities for advancement exist in this position?
12. WRAP UP THE INTERVIEW WISELY
At the conclusion of the job interview, reassert your strong interest in the opportunity. Always find out if the company will be contacting you or whether you should call someone within a certain timeframe to check the status of your application. Even if you determine from the interview that you are not interested in the job, go out of your way to express your appreciation for the opportunity and politely thank the interviewer for his or her time.
13. FOLLOW UP PROMPTLY
Don't forget to send a follow-up thank-you note within 24 hours. An old-school handwritten card is an especially nice touch. Either way, the gesture will be appreciated as the employer decides who'll make it to the next round or who will be hired.