Theme: New Horizons
Register here: Link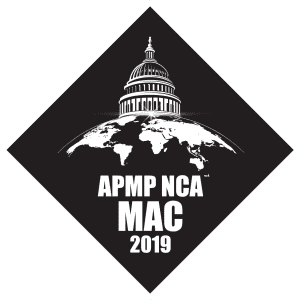 Looking into the distance, the horizon marks the farthest point you can see. What lies beyond that is unknown—until you get there. What lies beyond your horizon? New opportunities? New challenges? New connections? A new horizon. The 2019 APMP NCA Mid-Atlantic Conference and Expo offers all of this and more. Opportunities to learn about best practices and new methodologies. A challenge to achieve APMP Certification. Chances to connect with colleagues and make new connections. Please join us, explore your options, and see what lies beyond your horizon.
WHEN
Training and Certification Day: October 16, 2019 – Information Available Here
Conference and Exposition: October 17, 2019 8:00 AM to 5:00 PM
WHERE
Sheraton Tysons Hotel
8661 Leesburg Pike
Tysons, Virginia 22182
2019 Conference and Exposition Admission Pricing
Tickets on sale currently. Click here.
APMP-NCA Members
Regular Pricing: $275 + Ticket Processing Fee
Non-APMP-NCA Members
Regular Pricing: $345 + Ticket Processing Fee
[su_highlight background="#f3f321″]We are excited to announce that Shipley Associates is giving away a FREE CLASS to TWO lucky APMP-NCA Conference Attendees! Be sure to get your ticket and be present during the President's remarks on the morning of the conference for the announcement of the lucky winners![/su_highlight]
[su_divider top="no"]
Justification Letter
Do you need help justifying your attendance at this year's conference to your employer? Click here for an attendance justification letter which may help.
[su_divider top="no"]
Schedule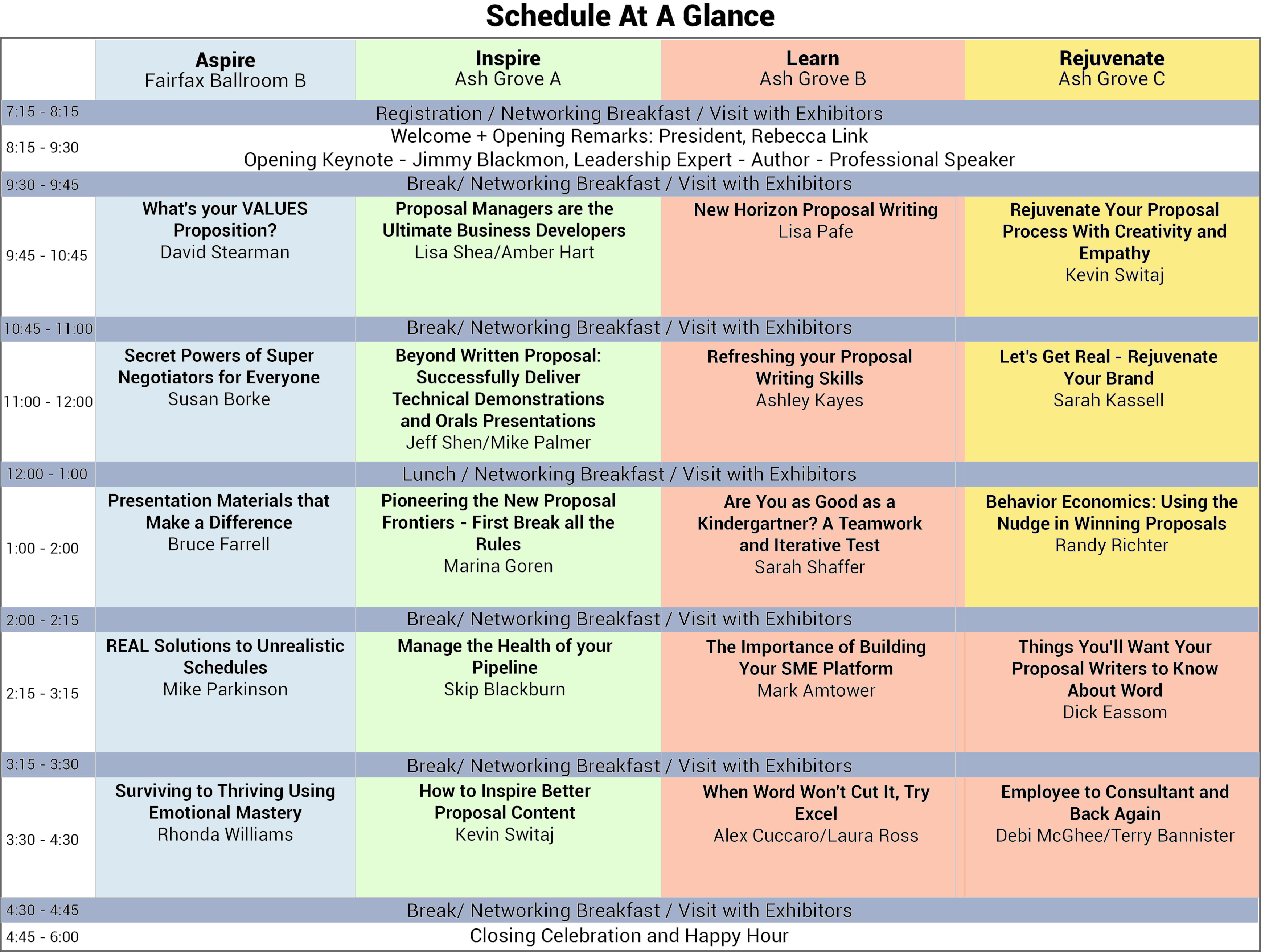 [su_divider top="no"]
Keynote Speaker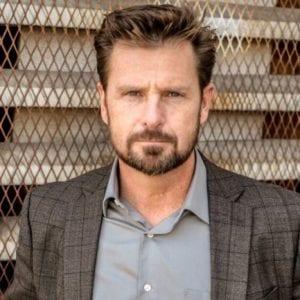 Jimmy Blackmon, Leadership Expert – Author – Professional Speaker
Jimmy Blackmon is among the most combat experienced leaders of the modern era. He has led high risk missions all over the world including serving as the air mission commander on the operation that netted #2 and #3 in the famous Iraqi deck of cards. Amazingly, Jimmy also served as the aviation commander during the battles in which four Medals of Honor were earned in Afghanistan – in the very valleys where the attacks of 9-11 were planned and rehearsed. Having achieved impressive results, Jimmy understands how to navigate the complexities of the 21st Century. His ability to develop an organizational strategy, build living systems and processes that enable organizations to thrive with speed and agility in the modern era, and build cohesive teams driven by vision and purpose are unparalleled.
Jimmy's natural storytelling ability bring his experiences alive. From funny, behind the scenes soldier stories to high stakes crisis management in combat, Jimmy shares colorful experiences that are sure to both educate and entertain audiences, but Jimmy is far more than a proven leader and entertaining speaker. Jimmy is an IBO World Champion in archery. He made a U.S. Armed Forces World Cross Country Team and has run a 2:33 marathon. Jimmy teaches motivation, setting goals, and maximizing your own personal potential.
[su_divider top="no"]
Speakers
Mark Amtower – The Importance of Building Your SME Platform
Skip Blackburn – Manage the Health of Your Pipeline
Susan Borke – Secret Powers of Super Negotiators for Everyone
Alex Cuccaro/Laura Ross – When Word Won't Cut It, Try Excel
Dick Eassom – Things You'll Want Your Proposal Writers to Know About Word
Bruce Farrell – Presentation Materials that Make a Difference
Marina Goren – Pioneering the New Proposal Frontiers – First Break all the Rules
Sarah Kassell – Let's Get Real – Rejuvenate Your Brand
Ashley Kayes – Refreshing your Proposal Writing Skills
Debi McGhee/Terry Bannister – Employee to Consultant and Back Again
Lisa Pafe – New Horizon Proposal Writing
Mike Parkinson – REAL Solutions to Unrealistic Schedules
Randy Richter – Behavioral Economics: Using the Nudge in Winning Proposals
Sarah Shaffer – Are You as Good as a Kindergartner? A Teamwork and Iterative Test
Lisa Shea/Amber Hart – Proposal Managers are the Ultimate Business Developers
Jeff Shen/Mike Palmer – Beyond Written Proposal: Successfully Deliver Technical Demonstrations and Orals Presentations
David Stearman – What's your VALUES Proposition?
Kevin Switaj – Rejuvenate Your Proposal Process With Creativity and Empathy
Kevin Switaj – How to Inspire Better Proposal Content
Rhonda Williams – Surviving to Thriving Using Emotional Mastery
[su_divider top="no"]
Sponsors
[supsystic-tables id=4]
[su_divider top="no"]
Exhibitors
[supsystic-tables id=3]