Theme: New Horizons
Register here: Link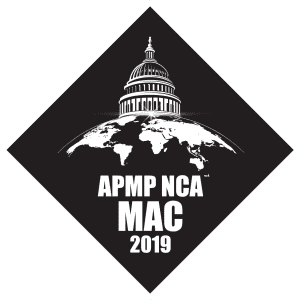 Looking into the distance, the horizon marks the farthest point you can see. What lies beyond that is unknown—until you get there. What lies beyond your horizon? New opportunities? New challenges? New connections? A new horizon. The 2019 APMP NCA Mid-Atlantic Conference and Expo offers all of this and more. Opportunities to learn about best practices and new methodologies. A challenge to achieve APMP Certification. Chances to connect with colleagues and make new connections. Please join us, explore your options, and see what lies beyond your horizon.
WHEN
Training and Certification Day: October 16, 2019 – Information Coming Soon
Conference and Exposition: October 17, 2019 8:00 AM to 5:00 PM
WHERE
Sheraton Tysons Hotel
8661 Leesburg Pike
Tysons, Virginia 22182
SCHEDULE
Coming Soon
2019 Conference and Exposition Admission Pricing
Tickets on sale currently. Click here.
Early bird pricing is for the first 50 tickets purchased.
APMP-NCA Members
Early Bird Pricing: $225 + Ticket Processing Fee
Regular Pricing: $275 + Ticket Processing Fee
Non-APMP-NCA Members
Regular Pricing: $295 + Ticket Processing Fee
Regular Pricing: $345 + Ticket Processing Fee
Keynote Speaker
Coming Soon
Speakers
Coming Soon
Sponsors
Coming Soon
Exhibitors
Coming Soon