by Chris Simmons, Founder and Principal, Rainmakerz Consulting LLC
[su_note note_color="#d7d7d7″]This is the first in a multi-part series of articles on the pros and cons of a career in BD/Proposal consulting. This article explores the benefits consulting has to offer and the rationale for considering a consulting career.[/su_note]
One of the most common challenges consistently identified by professionals in our industry is the lack of available and qualified resources to do the job. In a survey published in the APMP Journal (The Big Proposal Management Study, Spring/Summer, 2009), 66 percent of the respondents cited "lack of resources" as their biggest challenge. The second biggest challenge?  "Not enough time" (56 percent). There has been, and continues to be, a significant need for consulting resources to help business development organizations win more and work less.[intense_blockquote width="33%" rightalign="1″]"The demand for experienced and skilled capture and proposal professionals has never had more potential for growth."[/intense_blockquote]
If you are reading this article you might feel bored with your current job, don't feel appreciated, are not fairly compensated, are looking for a change, or perhaps even lost your job. Perhaps you think a consulting career is the answer. Consulting could be the logical next step. But is a career in consulting the right path (and is it the right time) for you?
What's a consultant?
Before you decide on a potentially life-changing decision, it's important to understand what a consultant is. A consultant can be an independent contractor, a freelancer, a self-employed sole proprietor, or a 1099 employee.
In the 2017 APMP U.S. Compensation Report, APMP describes "Proposal/Business Development Consultants" as follows:
"Independent contractors or people who work for proposal consulting companies"
"Provide companies with additional options for resources across all BD functions"
"Job functions vary from leadership of engagements to assisting in surge situations"
"Role may also include contributions to supporting a client's BD capabilities in the areas of gap analysis, process development, and leadership coaching"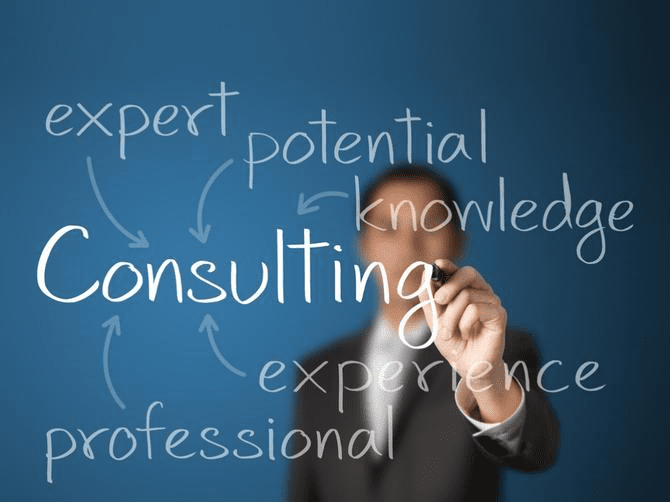 The demand for consultants is high.
Whatever you call them, consultants are all around us. They are entrepreneurs and they make the economy tick.  According to MBO Partners (State of Independence in America, 2015), the number of independent contractors will grow to a staggering 54 million by 2020. A study by Intuit, Inc. (TurboTax and QuickBooks) predicts that 40 percent of American workers will be independent contractors in the next two years. The demand for experienced and skilled capture and proposal professionals has never had more potential for growth. The so-called gig economy has arrived—fueled by technologies that enable an increasingly mobile workforce. Freelancing consultants are in high demand for temporary positions ("gigs"). And companies are seeking to create larger pools of resources than are otherwise available in their brick and mortar locations.
Companies competing for strategic advantages in growth or highly competitive markets are increasingly seeking outside assistance. Consultants can provide a quick and easy way to provide surge support, conduct independent third-party assessments, or contribute to "must-win" opportunities. Need a fresh perspective or a dose of industry best practice? Experts recommend hiring a consultant to introduce and/or refine your processes, tools, and templates.
In addition to the current gig economy forecasts, the success of business development, capture, and proposal management consulting companies, especially in our area, is booming. There is no doubt that significant consulting opportunities exist for those who are willing to explore the possibilities of a consulting career.
The benefits of a consulting career can be great.
The benefits of a career in consulting are well-established. Here are my top five:
..plain and simple
Being your own boss
Opening the door to new opportunities
Flexibility to work when you want
Improving your earning potential
Employment…plain and simple. For many of us, the decision to become a consultant is one of survival. In times of economic downturn, when layoffs and unemployment are high, many job seekers join the consulting world once they are not able to secure full-time employment. Starting a consulting career in these cases can simply be a last resort and a matter of economic necessity. This is a fairly common circumstance and how I started my proposal/BD consulting career after a surprise lay off by Deloitte Consulting. According to MBO Partners (The State of Boomer Independents, 2012), 23 percent of those surveyed chose a consulting career after losing their job.
Being your own boss. The independence and freedom of being your own boss is a big attraction for many of us. This is especially true if your current boss takes the credit for your successes and blames you for their failures. Setting your own goals and identifying your day-to-day priorities is a dream. Having to re-negotiate for your well-earned bonus, navigating corporate politics, or avoiding personality clashes with your boss can be a nightmare.
Opening the door to new opportunities. Doing the same thing, over and over again, can lead to boredom, motivational issues, and even lower self-esteem. This is especially true for us overachievers who want more from a job than just a paycheck. A proposal consulting career provides more opportunities to work with different companies, different people, different products/services, different processes and tools, and at different locations. As a consultant, you have the flexibility to pick and choose what you want to do. You increase the variety of your work. You can expand your comfort zone, explore new areas of interest, and learn new skills as opportunities arise. This form of empowerment has a direct and significant impact on your job satisfaction and even your self-worth. If the consulting career path is a temporary employment bridge for you, getting exposure to other companies that might be future employers isn't a bad thing either.
Flexibility to work when you want. BD/Proposal consulting opportunities are typically milestone based. Your deliverables are due in hours, days, or months. Work/life balance takes on new meaning. You can choose when you want to work and how hard you want to work. You can work 60-hour weeks for a few months and take the summer off to be with your family. Want to go to all your daughter's soccer games during the week? Burn the midnight oil the night before to meet your later morning deliverable and take the rest of the day off.  Don't want to retire cold turkey? Scale back your consulting assignments to 20-hour/weeks. Contribute in different ways and stay active by shifting from a full-time proposal manager role to part-time writer, reviewer, or editor roles.
Improving your earning potential. The bottom-line for most consulting candidates is that they can make more money than their W-2 counterparts.  BD/Proposal consultant rates are often in the $100-200/hour range. Even working part-time at these rates generates a healthy six-figure salary. When you set your rates, your financial destiny is under your control.
Is the timing right for you?
Perhaps you're convinced that a BD/Proposal consulting career is the best path for you. Despite the compelling benefits, many would-be consultants decide consulting is not right for them. The next part of this series explores some of the reasons why a consulting career is not for everyone.