APMP Digital Badges Now Available!
APMP is now offering members the opportunity to share their success in achieving their Certification with a new range of Digital Badges.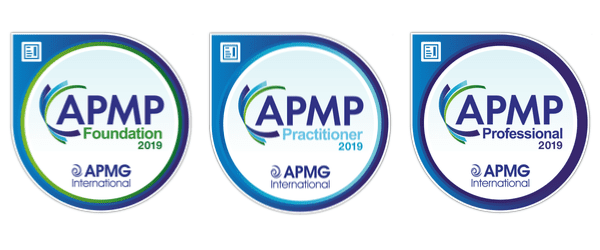 Digital badges are verifiable, portable badges with embedded metadata about skills and achievements linked to APMG, our independent examining body. They comply with the Open Badges Specification and are shareable across the web.
Each Open Badge is associated with an image and information about the badge, its recipient, the issuer, and any supporting evidence. All this information is packaged within a badge image file that can be displayed via online CVs and on social networks such as LinkedIn.
By downloading your digital badge and posting on your LinkedIn profile, online CV and your e-mail signature you are:
Showing your professional achievements to your supervisors and potential business partners,
Demonstrating your commitment to personal and professional development achievement,
Gaining the recognition you deserve!
To learn more and access your badge(s), go to apmp.org/digitalbadges.