Theme: Competing and Winning in a Changing Marketplace
Register here: link
We are happy to announce the APMP-NCA Mid-Atlantic Conference (MAC) Conference and Expo App! The app will be the primary source for conference information this year. Download it today to see our schedule, speaker bios, presentation summaries, sponsors, exhibitors, and more. Plus, the day of the conference you can review speakers and presentations quickly and easily directly through the app!
You can access the app by visiting http://guidebook.com/g/apmpnca-mac. In addition, you can download the app to your device by following these steps:
Download the Guidebook app to your device
Open the app, navigate to the "Find Guides" tab
Search for the "2018 APMP-NCA Mid-Atlantic Conference and Expo" guide by name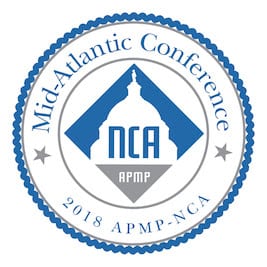 The market is continually shifting. Changes in leadership, legislation, mergers and acquisitions, budget uncertainty, limited resources, and the tech disrupter culture create excitement, churn, and angst in the business development profession. The 2018 APMP-NCA Mid-Atlantic Conference (MAC) and Exposition provides attendees actionable steps to navigate market trends, understand the pros and cons of new methods and approaches, and address evolving customer needs. Presentations and panel discussions cover topics that include how to take advantage of media trends, technologies, and new submission techniques as well as identifying new challenges to competing and winning. The NCA MAC provides opportunities for vigorous exchange of ideas with leading BD, capture, and proposal professionals and other industry experts.
WHEN
Training and Certification Day: October 10, 2018 info
Conference and Exposition: October 11, 2018 8:00 AM to 5:00 PM
WHERE
The Westin Tysons Corner
7801 Leesburg Pike
Falls Church, VA 22043
SCHEDULE
click to expand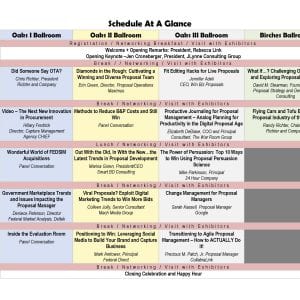 2018 Conference and Exposition Admission Pricing
Tickets on sale currently. Click here.
APMP-NCA Members
Regular Pricing: $275 + Ticket Processing Fee
Non-APMP-NCA Members
Regular Pricing: $345 + Ticket Processing Fee

Keynote Speaker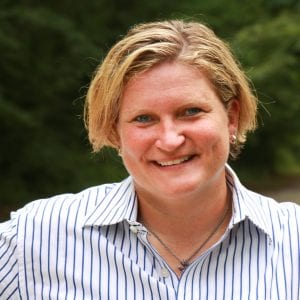 Jen Croneberger, President, JLynne Consulting Group
Jen Croneberger is a widely sought-after speaker for corporations, schools and universities, organizations and teams alike and is the president of JLynne Consulting Group, LLC. Most of her last 10 years have been spent working with people of all ages, from all walks of life, instilling confidence and building deeper connections and awareness. Her Master's Degree is in Sports and Performance Psychology and some of Jen's clients have included professional athletes.
Jen was consulted by MTV's show "MADE" as a mental skills/fear coach for one of its subjects in the Fall of 2007. She has also been interviewed on six different occasions by Philadelphia's ABC affiliate, Channel 6 Action News and was selected by the Chester County Chamber of Business and Industry as the 2009 Female Business Leader of the Year.
Jen has been on the TEDx stage as a speaker three different times in 2013 and 2014. She holds a certification in Sustainable Business Strategy from the Harvard Business School. She runs a group-coaching program called the Soul Tribe Evolution Project, has a podcast called The Possibility Project, and writes monthly columns for a variety of publications. She published her first book in 2012, called "These Five Words Are Mine" and was named Best of 2015, 2016 & 2017: The #1 Motivational Speaker in the Philadelphia and Washington DC Regions by Thumbtack based on client reviews.
Business Justification
Linked below is a business justification document for the conference. Some attendees find this document useful in justifying their attendance to their company.
Download Business Justification

Speakers
Chris Richter and Matt McKelvey, Richter and Company – What did you say – OTA?
Panel Conversation – Methods to Reduce B&P Costs and Still Win
Colleen Jolly, Senior Consultant, Mach Media Group – Viral Proposals? Exploit digital marketing trends to win more bids
David M. Stearman, Founder/Owner, Proposal Strategy and Development Consulting – What If…? Challenging Orthodoxies and Exploring Proposal Heresies
Panel Conversation – Wonderful World of FEDSIM Acquisitions
Elizabeth DeBiase, COO and Principal Consultant, The War Room Group – Productive Journaling for Proposal Management – Analog Planning for Productivity in the Digital Proposal Age
Erin Green, Director, Proposal Operations Maximus and Mary Claire Tracy – Diamonds in the Rough: Cultivating a Winning and Diverse Proposal Team
Hillary Fredrick, Director, Capture Management, Agency CHIEF – Video – The Next New Innovation in Procurement
Panel Conversation – Inside the Evaluation Room
Jennifer Adeli, CEO, Win Biz Proposals – Fit Editing Hacks for Live Proposals
Deniece Peterson, Director, Federal Market Analysis, Deltek – Government Marketplace Trends and Issues Impacting the Proposal Manager
Marina Goren, President/CEO, Smart BD Consulting – Out with the old, in with the new… the latest trends in proposal development
Mark Amtower, Principal, Federal Direct and Beth Wingate, President, Lohfeld Consulting Group – Positioning to Win: Leveraging Social Media to Build Your Brand and Capture Business
Mike Parkinson, Principal, 24 Hour Company – The Power of Persuasion: Top 10 Ways to Win Using Proposal Persuasion Science
Precious M. Patch, Jr. Proposal Manager, CollabraLink – Transitioning to Agile Proposal Management – How to ACTUALLY Do it!
Sarah Kassell, Google, Proposal Manager – Change Management for Proposal Managers
Randy Richter, Chairman, Richter and Company – Flying Cars and Tofu Bars: The Proposal Industry of the Future
Photos from the 2017 MAC
Click to expand galleries and then click images for full sizes.
Sponsors
Exhibitors